Le 30 décembre 1970: les J5 sont en concert à Jacksonville (Floride)
Le 30 décembre 1971: Les J5 sont en concert à Richmond, au Coliseum
Le 30 décembre 1992: Le Dangerous Tour est à Tokyo, 45 000 spectateurs. Slash fait une apparition sur scène pour interpréter Black or White avec Michael.
Le 30 décembre 2006: Michael assiste, avec le révérend Al Sharpton et Jesse Jackson, aux funérailles publiques de James Brown, décédé le 25 décembre, à l'âge de 73 ans. Au James Brown arena d'Augusta (Georgie), Michael prononce un bref discours poignant, montrant toute son admiration pour celui qui a toujours été son idole et son inpiration
"James Brown is my greatest inspiration. Ever since I was a small child, no more than like 6 years old, my mother would wake me, no matter what time it was, if I was sleeping, no matter what I was doing, to watch the television to see the master at work. And when I saw him move, I was mesmerized. I've never seen a performer perform like James Brown. And right then and there, I knew that was exactly what I wanted to do for the rest of my life because of James Brown. I love you ... James Brown, I shall miss you and I love you so much. And thank you for everything. God bless you."
"James Brown est ma plus grande inspiration. Quand j'étais tout petit, environ six ans, ma mère venait me réveiller, peu importe l'heure qu'il était, peu importe si je dormais ou ce que je faisais, pour regarder la télévision et voir le Maître à l'oeuvre . Et quand je le voyais bouger, j'étais fasciné. Je n'avais jamais vu quelqu'un bouger comme James Brown. Et là, immédiatement, j'ai su exactement ce que je voulais faire pour le reste de ma vie grâce à James Brown. James Brown, tu vas me manquer et je t'aime tant. Merci pour tout. Dieu te bénisse»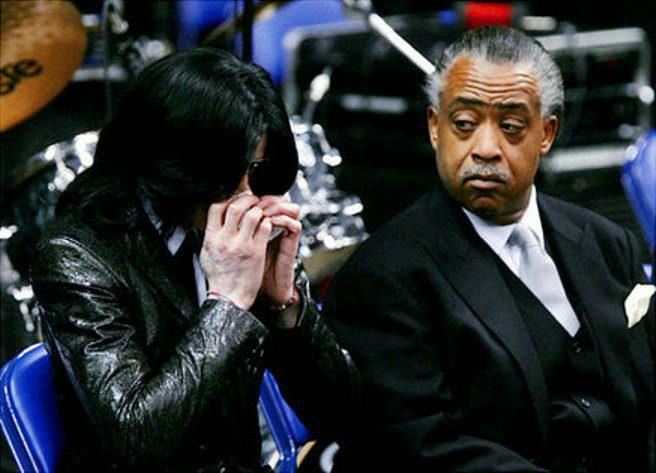 Voir l'album photos sur la page facebook