Le 19 janvier 1980: Rock With You devient nuémro 1 du Pop singles chart. Il restera n°1 pendant 4 semaines et restera classé 24 semaines.
Le 19 janvier 1993: Michael interprète Gone Too Soon et Heal The World lors de "An American Reunion: The 52nd Presidential Inaugural Gala", le gala d'investiture de Bill Clinton, à Washington DC. Son interprétation est précédé d'un discours hommage à Ryan White et plus généralement à ceux qui souffre du SIDA:
"Je vous remercie, Monsieur le Président, de m'avoir invité à votre gala d'inauguration. J'aimerais prendre un moment de cette cérémonie publique afin de parler de quelque chose de très personnel . Cela concerne un bon ami à moi, qui n'est plus avec nous . Son nom est Ryan White. Il était hémophile, on lui a diagnostiqué le virus du sida quand il avait 11 ans. Il est mort peu de temps après ses 18 ans , l'âge où la plupart des jeunes commencent à explorer les merveilleuses possibilités de la vie . Mon ami, Ryan était un jeune homme très intelligent, très courageux et tout à fait normal, qui n'a jamais voulu être un symbole ou le porte-parole d'une maladie mortelle. Au fil des années , j'ai partagé de nombreux moments, heureux et douloureux, avec Ryan, et j'étais présent à la fin de son bref mais mouvementé voyage .
Ryan est parti, et comme pour tous ceux qui ont perdu un être cher à cause du SIDA, il me manque profondément et constamment . Il est parti, mais je veux que sa vie ait un sens au-delà de sa mort. J'ai l'espoir, Monsieur le président Clinton, que vous et votre administration engagerez les ressources nécessaires pour éliminer cette terrible maladie qui a eu raison de mon ami ... et terminé tant de vies prometteuses avant leur temps . Cette chanson est pour toi Ryan " . (voir l'album photos)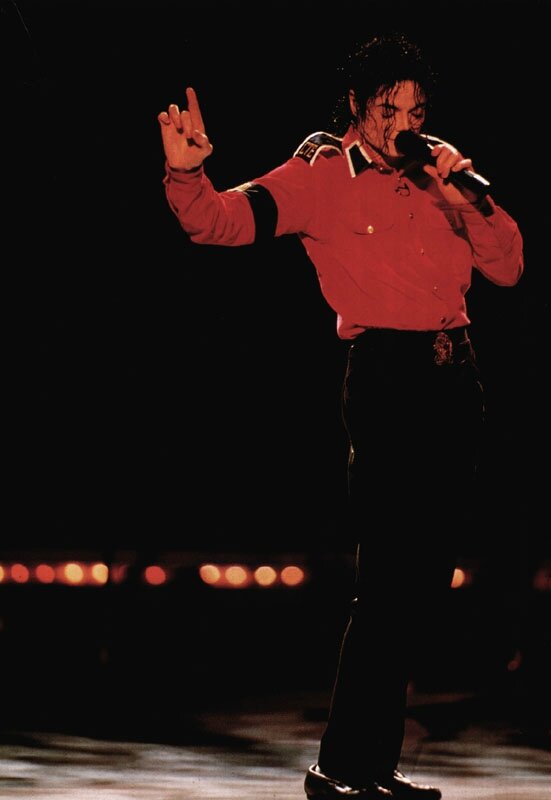 Le 19 janvier 2002: Michael reçoit l' Award du 'Best International Male Singer' aux NRJ Music Awards qui ont lieu à Cannes, mais il n'est pas présent à la cérémonie.