Le 26 février 1978: Le Goin' Places tour est à San Fernando (Trinidad) (voir ici)
Le 26 février 1979: Le Destiny tour passe par le Carre Theater d'Amsterdam (Holland)
Le 26 février 1983: Michael est en couverture du Record Mirror (Royaume Uni)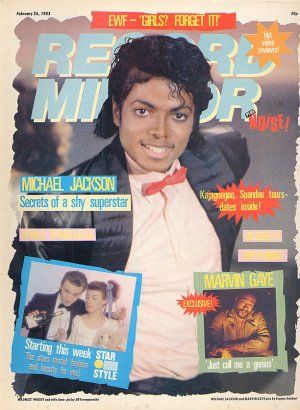 Le 26 février 1983: Beat it entre dans le Pop Singles Chart.
Le 26 février 1984: Michael assiste à la première diffusion des publicités pepsi, qu'il a tournées avec ses frères, lors de la Pepsi Bottlers Convention au Lincoln Center de New York. Un mois après son accident qui l'a brûlé au cuir chevelu, Michael apparaît sur scène avec Alfonso Ribeiro, présent dans une des publicités. (voir l'album photos sur la page facebook)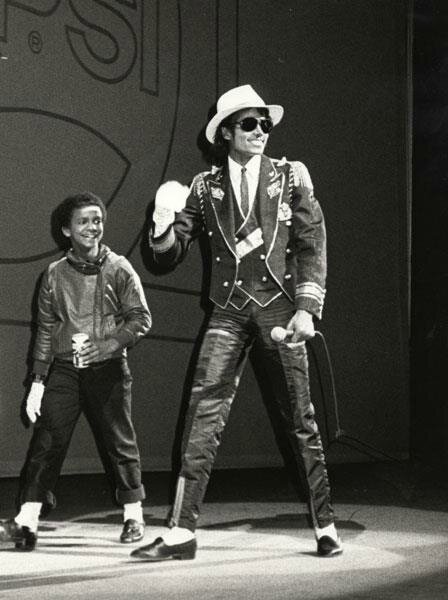 Le 26 février 1985: La vidéo The Making Of Michael Jackson's Thriller remporte l'award Best Video Album aux 27ème Grammy Awards
Le 26 février 1993: Michael fait la couverture de Entertainment Weekly (voir l'article)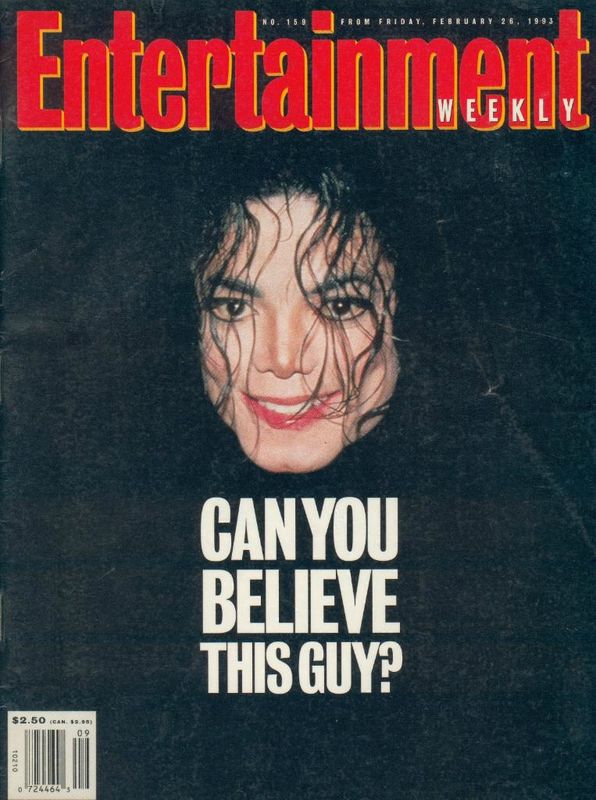 Un sondage paru après la diffusion de l'interview d'Oprah Winfrey parait dans ce numéro, sur l'image donné par MJ.