Le 1er mars 1972: Les J5 interprètent Suggar Daddy, Got To Be There et We Got A Brand New Thing dans le show Hellzapoppin sur ABC.
Le 1er mars 1973: Les J5 sont en couverture de Right On!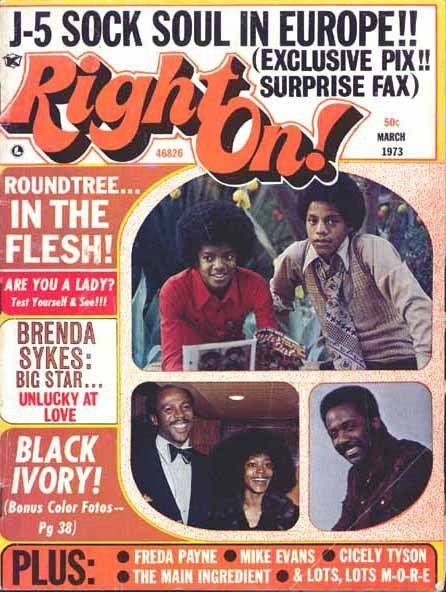 Le 1er mars 1980: Michael est à la une de Melody Maker (voir l'article)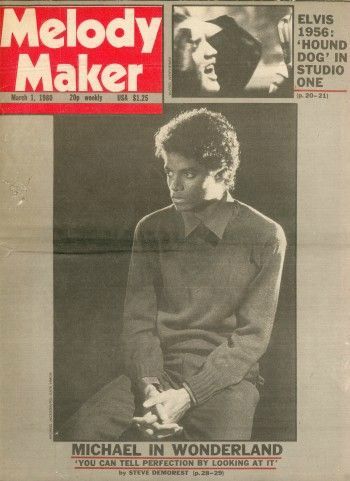 Le 1er mars 1988: Au Club 1018 de New York , Michael assiste à une conférence de presse spécialement organisée par Pepsi pour prévisualiser les nouvelles publicités en 4 parties de Pepsi et remet un chèque de 600 000 dollars au United Negro College Fund, fonds récoltés par la vente de billets pour son Concert au Madison Square Garden, le 03 mars. Des enfants, gagnants du concours Be Against Drugs (BAD), viennent également lire leur message contre la drogue. Les heureux gagnants ont eu la chance de rencontrer Michael et de gagner une place pour le concert de New York. (voir l'album photos sur la page facebook)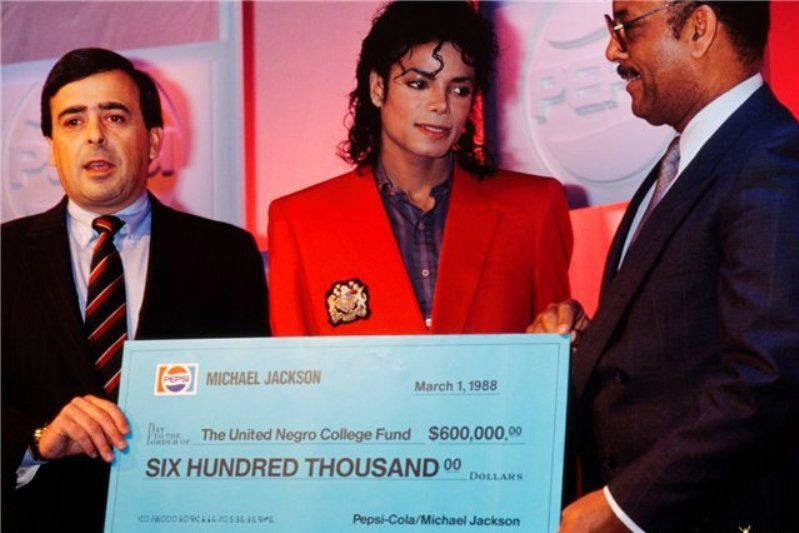 Le 1er mars 2004: Michael lance son site personnel, MJJSource.com, qui devient son site officiel concernant ses projets.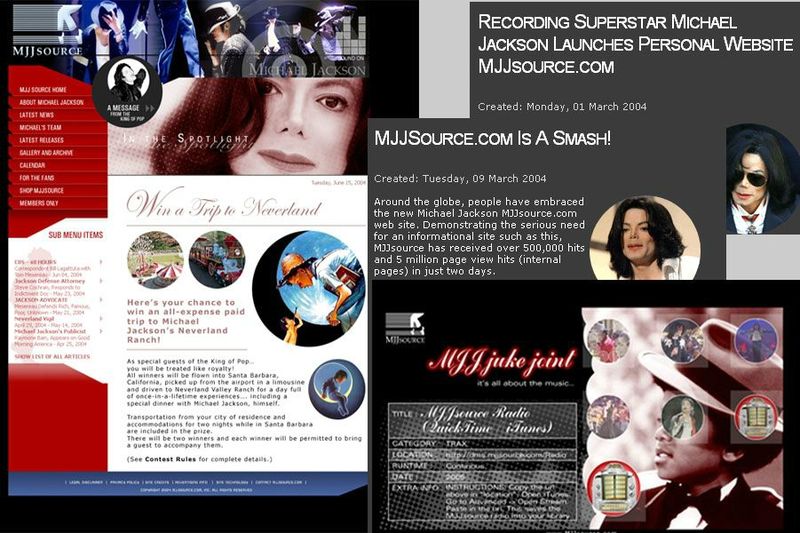 Michael déclare:
"I have become disturbed and troubled as a result of people speaking on my behalf whom I do not know. For months, I have listened to reports that are innacurate because most have been based on hearsay, and not fact. I have also listened, with amazement, to people who have misrepresented their relationships with me. I will use this site as one of the mediums for speaking out on my own behalf."
Traduction:
«J'ai été perturbé et troublé en entendant des personnes que je ne connais pas parler en mon nom. Depuis des mois, j'entends des reportages qui sont faux parce que la plupart sont fondés sur des ouï-dire, et non des faits. J'ai aussi entendu, à mon grand étonnement, des gens qui ont dénaturé leurs relations avec moi. Je vais utiliser ce site comme l'un des moyens pour m'exprimer en mon propre nom ".