Le 05 juillet 1973: Les J5 sont en concert au Athletic Park de Wellington (Nouvelle Zélande). Dernier concert de la tournée australienne
Le 05 juillet 1975: Forever Came Today entre dans le Pop Single Chart où il restera classé 9 semaines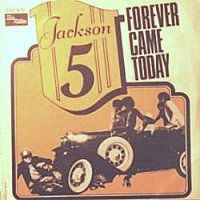 Le 05 juillet 1984: Après avoir reçu une lettre d'une de ses jeunes fans de 11 ans accusant les Jacksons de ne faire le Victory tour que pour l'argent, Michael annonce lors d'une conférence de presse des changements dans la vente des billets et que ses bénéfices seront reversés à des associations caritatives.
Sujet de 1:46 à 4:38
"We're beginning our tour tomorrow and I wanted to talk to you about something of great concern to me. We've worked a long time to make this show the best it can be. But we know a lot of kids are having trouble getting tickets. The other day I got a letter from a girl in Texas named Ladonna Jones. She'd been saving her money from odd jobs to buy a ticket, but with the current tour system, she'd have to buy four tickets and she couldn't afford that. So, I've asked our promoter to work out a new way of distributing tickets, a way that no longer requires a $120.00 money order. There has also been a lot of talk about the promoter holding money for tickets that didn't sell. I've asked our promoter to end the mail order ticket system as soon as possible so that no one will pay money unless they get a ticket. Finally, and most importantly, there's something else I am going to announce today. I want you to know that when I first agreed to tour, I decided to donate all the money I make from our performances to charity."
Traduction:
«Nous commençons notre tournée demain et je voulais vous parler de quelque chose qui me préoccupe beaucoup. Nous avons beaucoup travaillé pour faire de ce spectacle le meilleur possible. Mais nous savons que beaucoup d'enfants ont des difficultés à obtenir des billets. L'autre jour, j'ai reçu une lettre d'une jeune fille du Texas nommé Ladonna Jones. Elle avait économisé de l'argent de ses petits boulots pour acheter un billet, mais avec le système de la tournée, elle était obligée d'acheter quatre billets et elle ne pouvait pas se le permettre. Donc, j'ai demandé à notre promoteur de travailler sur un nouveau mode de distribution des billets, qui ne nécessite plus de dépenser 120 dollars. On a aussi eu beaucoup de discussions avec le promoteur à propos de l'argent qui est gardé lorsque les billets ne se vendent pas. J'ai demandé à notre promoteur de mettre fin au système de billetterie électronique de commande dès que possible afin que personne n'aie à payer à moins d'obtenir un billet. Enfin, et surtout, il ya autre chose que je souhaite annoncer aujourd'hui. Je veux que vous sachiez que lorsque j'ai accepté de faire la tournée, j'ai décidé de faire don de tous les bénéfices de nos performances à des oeuvres de charité. "