Le 05 octobre 1974: Deuxième concert de la famille Jackson au Sahara Tahoe Hotel, Lake Tahoe (Nevada)
Le 05 octobre 1974: Michael interprète "Whatever You Got I Want", "What You Don't Know" et "If I Don't Love You This Way" at the Soul Train Show. (l'émission a été enregistrée en septembre)
Le 05 octobre 1975: Michael interprète, en solo, Forever Came Today, All I Do Is Think Of You, One Day In Your Life, Just A Little Bit Of You et We've Got Forever lors du 5ème épisode de la saison 4 du Soul Train Show.
Le 05 octobre 1979: Le Destiny tour passe par Mobile (Alabama)
Le 05 octobre 1984: Le Victory tour passe par Toronto (Canada), 35 000 spectateurs au Canadian National Exhibition Stadium
Le 05 octobre 1988: Le Bad tour est à Rutherford (New Jersey), 61 000 spectateurs au East Meadowland Arena
Le 05 octobre 1992: Michael consulte un spécialiste pour ses problèmes de gorge puis rentre à Los Angeles. Il annule 6 dates de sa tournée européenne
Le 05 octobre 2005: Michael est au Dorchester Hotel de Londres avec Grace, Prince, Paris, Blanket, Raymone Bain , son avocat Thomas Mesereau et le Prince Abdullah du Bahrain. En sortant d'un studio, il est entouré d'une horde de fans et doit monter sur le toit de sa voiture.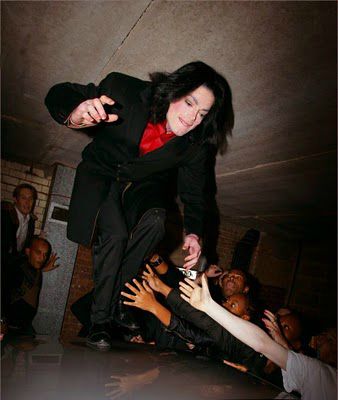 Le 05 octobre 2008: Michael, de retour à Los Angeles (il réside au Bel Air Hotel), va faire du shopping avec ses enfants au Golden Apple comic book store sur Melrose Avenue. A l'intérieur du magasin, les enfants de Michael, laissent exceptionnellement voir leur visage.