Nelson Mandela s' est éteint à l âge de 95 ans, le 05 décembre 2013, à son domicile de Johannesburg (Afrique du Sud).
Symbole de lutte pour la liberté, cet homme est une idole pour tous. Un exemple de détermination, d'humanisme et de paix.
Repose en paix Madiba, tu as enfin trouvé ta liberté
Michael a souvent rencontré Nelson Mandela, avec qui il était ami.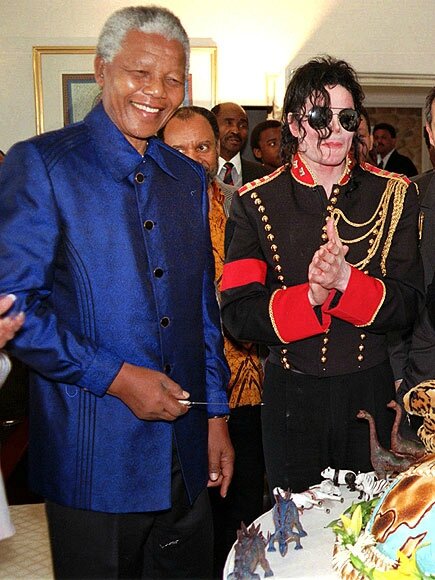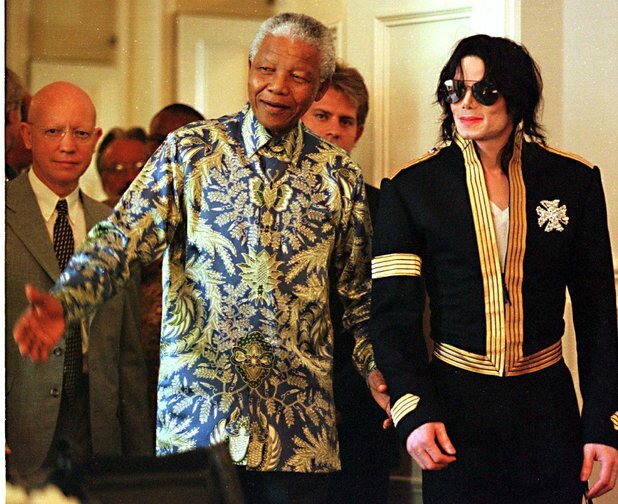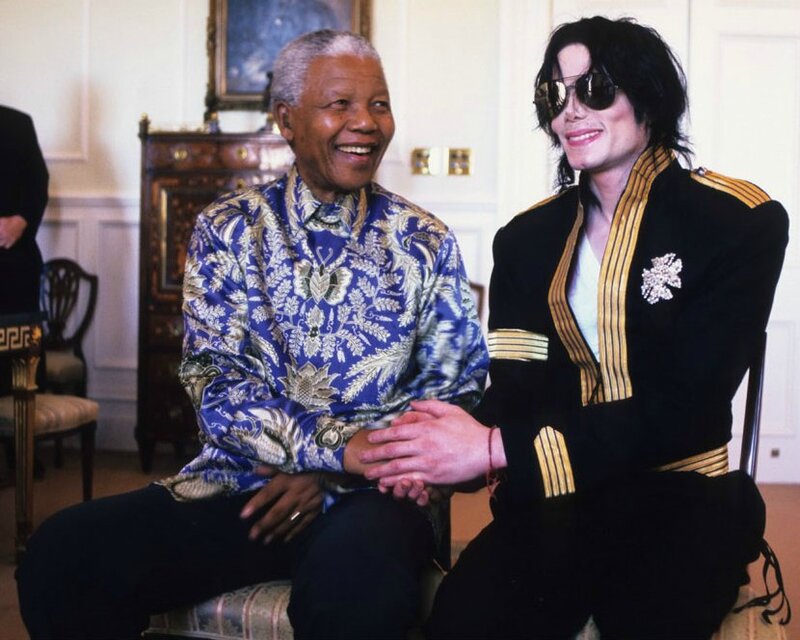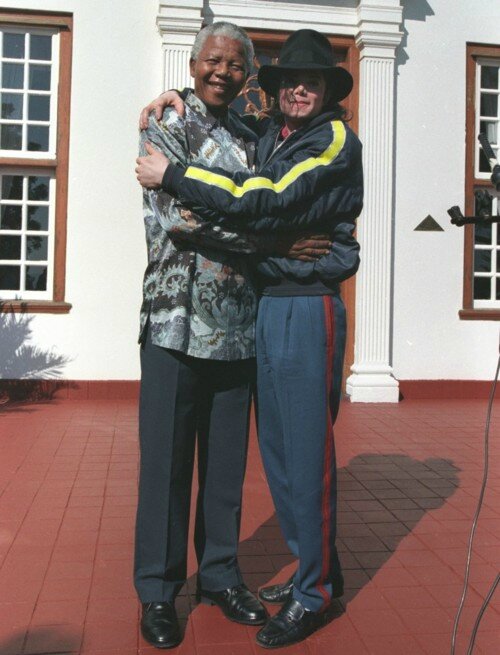 Déclaration de l'Estate de Michael Jackson à propos de la disparition de Nelson Mandela
Michael Jackson était fier d'appeler Nelson Mandela son ami. Comme des millions d'admirateurs dans le monde entier Michael s'est inspiré du courage du président Mandela, de son combat pour la dignité humaine et de son engagement pour la paix. Lors de ses visites en Afrique du Sud Michael a souvent rencontré le président Mandela, qui a décrit Michael comme «un membre proche de la famille." Nos pensées vont à la famille du président Mandela et à ses bien-aimés Sud-Africains qui pleurent leur perte incalculable.
John Branca and John McClain, Co-Executors The Estate of Michael Jackson
14 des plus belles citations de Mandela (source: buzzly.fr)
1. Etre libre, ce n'est pas seulement se débarrasser de ses chaînes ; c'est vivre d'une façon qui respecte et renforce la liberté des autres.
2. J'ai appris que le courage n'est pas l'absence de peur, mais la capacité de la vaincre.
3. La politique peut être renforcée par la musique, mais la musique a une puissance qui défie la politique.
4. Les hommes qui prennent de grands risques doivent s'attendre à en supporter souvent les lourdes conséquences.
5. Une nation arc-en-ciel, en paix avec elle-même et avec le monde.
6. Que règne la liberté. Car jamais le soleil ne s'est couché sur réalisation humaine plus glorieuse.
7. L'éducation est votre arme la plus puissante pour changer le monde.
8 . Un cœur bon et un bon esprit forment toujours une formidable combinaison.
9. Cela semble toujours impossible, jusqu'à ce qu'on le fasse.
10. Il ne peut y avoir plus vive révélation de l'âme d'une société que la manière dont elle traite ses enfants.
11. L'argent ne créera pas le succès, c'est la liberté d'en gagner qui le fera.
12. Des gens courageux ne craignent pas le pardon, au nom de la paix.
13. Tout homme ou toute institution qui essaieront de me voler ma dignité perdront.
14. Je n'étais pas un messie, mais un homme ordinaire qui était devenu un leader en raison de circonstances extraordinaires.
Au revoir Mr Mandela!