Le 23 décembre 1971: Déguisés en Père Noël, les Jackson 5 font une apparition à une fête de Noël organisée au Pacific Town Club de Los Angeles pour les enfants nécessiteux. Ils remettent des cadeaux au nom de la Motown (voir ici)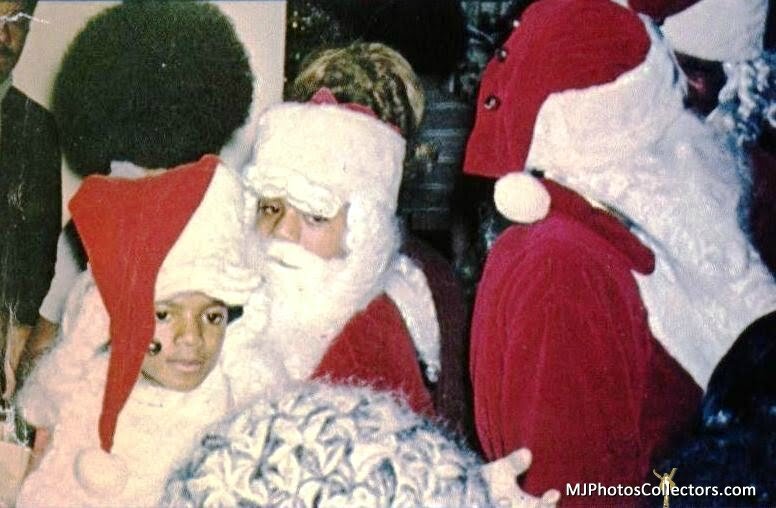 Le 23 décembre 1972: Santa Claus Is Comin' To Town entre dans les charts britanniques où il restera classé pendant 3 semaines
Le 23 décembre 1974: Sortie du 45 tours I Am Love, part 1 des J5 avec I Am Love part 2 en face B. Issu de Dancing Machine, ce titre est une ballade chantée principalement par Jermaine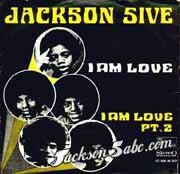 Le 23 décembre 1989: L'édition du Billboard Magazine fait une synthèse de l'année et de la décénnie écoulée. Thriller est cité comme l'album le plus vendu de la décennie et Michael comme l'artiste le plus influent des années 80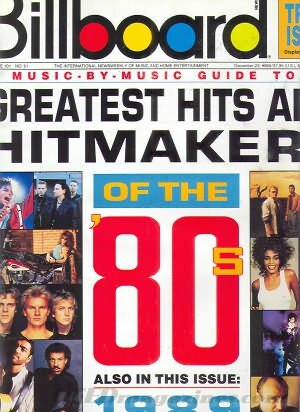 Le 23 décembre 1992: Alors qu'il est à Tokyo (Japon), Michael va faire du shopping dans le quartier Akihabara
Le 23 décembre 2002: La chaîne allemande ZDF diffuse un message de Noël que Michael a fait parvenir au magazine allemand 'Bunte'.
Bonsoir à tous les enfants et Joyeux Noël,
Quand je crée de la musique j'espère toujours que ma musique donnera de la joie à beaucoup de gens.
Si c'est bien ce qui se produit, j'en suis heureux. Donner de la joie nous rend heureux.
Malheureusement il y a beaucoup d'enfants qui ne sont pas heureux. En Allemagne et dans d'autres pays."
C'est particulièrement dur pour ces enfants à Noël car c'est à Noël qu'ils se rendent compte de ce don't ils manquent.
Pour certains ça peut être un petit cadeau, pour certains ça peut être un repas chaud, pour certains ça peut être une famille,
pour certains ce ne peut être rien qu'un peu d'amour.
Voilà pourquoi j'ai besoin de votre aide. Travaillons ensemble et aidons ces enfants.
Allons vers ceux qui sont seuls - disons-leur tous : "Vous n'êtes pas seuls"
Cette année il n'y a que moi qui vous parle, à vous, enfants d'Allemagne, et qui vous envoie des petits cadeaux. Si vous m'aidez, alors l'année prochaine, nous ferons pareil mais dans beaucoup d'autres pays. Nous parlerons ensemble - nous chanterons peut-être ensemble - et nous offrirons des cadeaux ensemble. Voyons les choses en grand. Trouvons d'autres gens pour se joindre à nos efforts.
Ici, dans toute l'Europe - et ensuite - dans le monde entier. Nous pouvons le faire!
A tous les adultes je voudrais dire ceci: pour nous, il y a tant de choses qui semblent importantes. Parfois, nous pensons que nous sommes importants.
Mais c'est faux: rien n'est plus important que nos enfants! Ils sont l'avenir. Ils peuvent guérir le monde. Il est de notre devoir d'être là pour eux.
De les conseiller. De les motiver. De les aider. Et de les aimer. Encourageons-les dans leurs grands rêves.
Nous parents, amis et proches aidons-les à avoir de grand rêves.
J'ai hâte d'être à l'année prochaine, de travailler avec vous,
les enfants et de créer une fondation qui aidera d'autres enfants.
Je vous promets, si vous participez, vous vous sentirez bien et ce sera amusant.
Joyeux Noël
Je vous aime du fond du coeur
Merci infiniment.
Le 23 décembre 2005: Michael envoie un message de Noël à ses fans "I would like to wish you, and your families, a wonderful Holiday Season. Thank you for your cards, your letters, your love, and your support. I love you all!"
"J'aimerais vous souhaiter, ainsi qu'à vos familles, de très bonnes fêtes. Merci pour vos cartes, vos lettres, votre amour et votre soutien. Je vous aime tous"