"Le meilleur que vous n'ayez jamais entendu. Dans une très courte bande-annonce, Sony n'y va par quatre chemins: Annoncé dès le 31 mars 2014 "Xscape", le nouvel album posthume de Michael Jackson (qui sera offert aux possesseurs du nouveau smartphone Sony Xperia Z2, dont la campagne publicitaire dévoilée fin février 2014 utilise un des titres de l'album, Slave To The Rythm) , sera composé de huit titres inédits « contemporisés » par des producteurs comme Timbaland (collaborateur de Justin Timberlake, 50 Cent...), le collectif Stargate (Beyoncé, Rihanna...), Rodney Jerkins (Black Eyed Peas, Lady Gaga...), Jerome "J-Roc" Harmon et John McClain.
Les albums posthumes, bien sur, sont différents des albums qu'un artiste finit et sort en en tenant les rênes (…) « Contemporiser » les chansons de Michael (..) est en quelque sorte un moyen pour garder son héritage prospère. Il ne s'agit pas de remplacer ce que Michael a laissé ou même de terminer un titre. Sans l'artiste, c'est impossible. Il s'agit plutôt de se connecter créativement parlant avec son oeuvre, de trouver de nouvelles façons de travailler tout en respectant l'essence, l'excitation et la magie que représente Michael Jackson .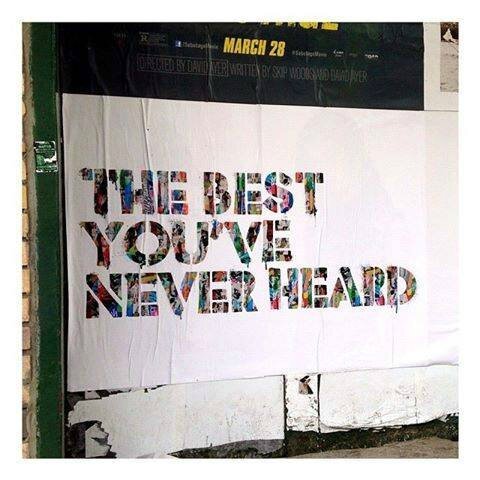 Après avoir eu accès à quatre décennies d'archives du « roi de la pop », sa maison de disques Epic Records a choisi 8 chansons inédites pour lesquelles Michael Jackson avait fini d'enregistrer les parties vocales.
« Michael a laissé derrière lui des performances vocales que nous sommes fiers de présenter à travers la vision de producteurs avec lesquels il a travaillé ou souhaitait fortement le faire », souligne le PDG d'Epic Records, L.A. Reid.
Huit titres, cela semble peu, d'autant plus que certaines versions des titres annoncés sont déjà connues des fans et disponibles sur Youtube.
Mais la maison de disque a trouvé la parade: les chansons sélectionnées seront remixées. Les démos originales ne seront disponibles que sur la version Deluxe de l'album, disponible à partir du 12 mai en France et du 13 mai aux Etats-Unis
Le communiqué officiel :
« Toujours à la pointe de la technologie, Michael Jackson n'avait de cesse de s'adresser à de nouveaux producteurs et de rechercher de nouveaux sons. Un état d'esprit qui se traduit parfaitement dans ces titres et dans la production executive d'XSCAPE assurée par le Président d'Epic Recors, L.A. Reid. Après avoir minutieusement sélectionné parmi l'intégralité des enregistrements disponibles la liste définitive des titres, ces trésors ont été confiés à une poignée de producteurs qui avaient travaillés pour la plupart avec Michael sur les enregistrements originaux, parmi lesquels Timbaland, Rodney Jerkins, Stargate, Jerome « Jroc » Harmon et John McClain. Une collaboration qui a permis d'apporter un son contemporain, tout en préservant l'essence et l'intégrité de la musique de Michael Jackson.
Le choix du titre de ce nouvel album s'est imposé comme un hommage aux habitudes de Michael Jackson, qui à partir de THRILLER, donnait toujours le nom d'un de ses morceaux à ses albums. Ce nouveau projet ne déroge pas à la règle et porte le nom de la seule piste de l'album dont le processus de « contemporisation » a été assuré par Rodney Jerkins.
Pour vivre une expérience ultime, XSCAPE vous sera également proposé dans une version Deluxe comprenant l'ensemble des enregistrements originaux qui figureront sur l'album ! »
Dans le livret, le choix du titre est expliqué ainsi:
Le titre Xscape a été choisi pour plusieurs raisons :
- Il poursuit la tradition de Michael de donner à ses albums un titre en un mot (Bad, Thriller, Dangerous, ..)
- Il partage son nom avec une chanson de l'album
- Il communique quelque chose d'important à propos du contenu de l'album. Tout au long de sa carrière, Jackson a souvent utilisé les mots « escape » et « escapism » pour décrire son art. C'était un terme critique souvent compris à tort, comme une distraction superficielle détachée des vrais problèmes du monde.
Cependant, pour Michael Jackson, comme l'indiquent les chansons de cet album (et du reste de son catalogue), ce n'est pas une image esthétique de l'évasion. Peu d'artistes populaires ont compris le sens que Michael voulait donner à cela. « Escape » (s'échapper, s'évader », pour Michael, consistait à transporter son public (et lui-même) dans différentes histoires, différents endroits, différents sons et émotions. Il s'agissait d'établir des contrastes entre ce qu'étaient réellement les choses et ce qu'elles auraient pu être, un contraste entre notre réalité, nos peurs et nos désirs. C'était « la grande aventure », comme Jackson l'a précisé lors des répétitions de This Is It en 2009, une évasion vers le grand art et une invitation à l'amusement.
Le teaser de l'album
La promo de l'album à très vite commencé à travers le monde, sur Time Square à New York, au Japon, en Australie, en Allemagne ou encore récemment à Londres sur les fameux bus rouges.
Tracklist de la version Deluxe: 2CD/1DVD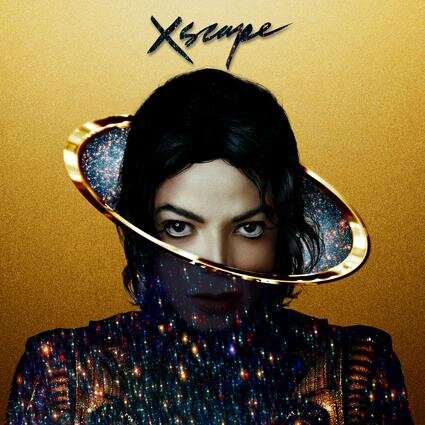 1. Love Never Felt So Good
2. Chicago
3. Loving You
4. A Place With No Name
5. Slave To The Rhythm
6. Do You Know Where Your Children Are
7. Blue Gangsta
8. Xscape
9. Love Never Felt So Good (Original Version)
10. Chicago (Original Version)
11. You (Original Version)
12. A Place With No Name (Original Version)
13. Slave To The Rhythm (Original Version)
14. Do You Know Where Your Children Are (Original Version)
15. Blue Gangsta (Original Version)
16. Xscape (Original Version)
17. Love Never Felt So Good – Michael Jackson & Justin Timberlake
DVD:
- Xscape Documentary (L.A. Reid et les producteurs parlent de leur travail sur ce projet)
- Xscape Documentary Outtakes Poster:
- Exclusive Mr. Brainwash poster – Michael Jackson était l'un des premiers à admirer le travail de Mr. Brainwash et ils sont devenus amis par la suite. Il a créé une oeuvre originale dont un poster est présent dans la version CD de Xscape.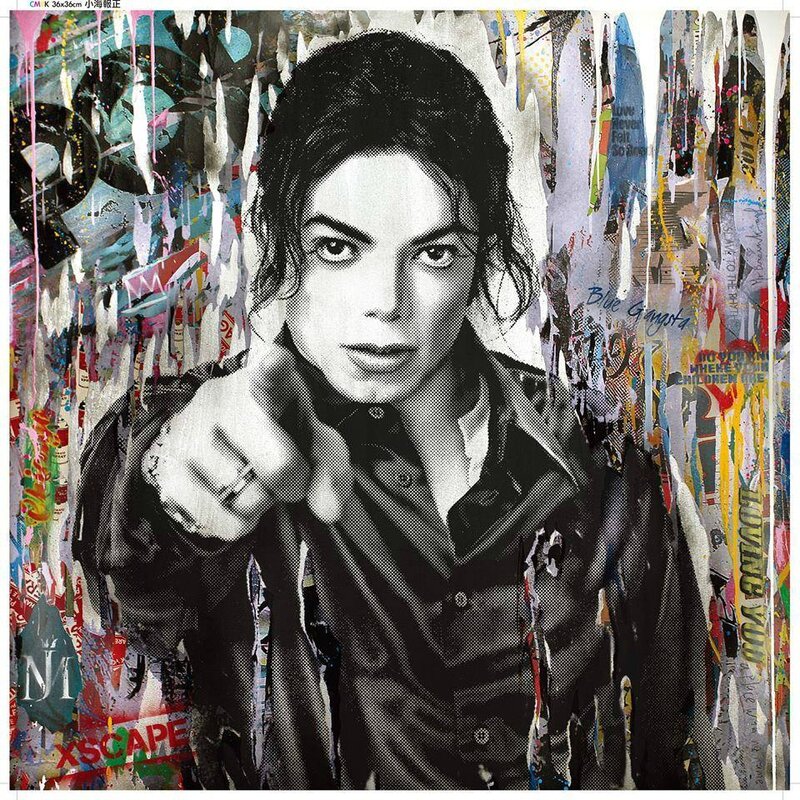 Le 30 avril, le premier single à paraître est annoncé ; il s'agit du titre "Love Never Felt So Good" (avec Justin Timberlake sur le remix), qui avait été co-écrit par Paul Anka etMichael Jackson, et enregistré par le crooner Johnny Mathis en 1984 (avec quelques changements dans les paroles). Il est diffusé pour la première fois en exclusivité mondiale le 1er mai lors iHeart Radio Music Awards (avec Usher en guest sur la chorégraphie) et disponible en single le lendemain, le 2 mai.
Enregistrée en 1983, avec le vétéran de la musique, Paul Anka (surtout connu pour son travail avec Frank Sinatra), Love Never Felt So Good a été produit pour cet album par le co-exécuteur de l'Estate, John McClain, qui parle ainsi de la chanson :
« La voix de Michael sonne d'une manière incroyable sur ce titre, comme à chaque fois. Il ne s'est pas passé un jour où il n'était pas au top. Il est immortel. Et la chanson est géniale. Paul Anka est un de nos meilleurs compositeurs ».
McClain indique que Jackson et Anka partageaient l'amour « des mélodies et de la vraie musique…c'est ce que nous avons besoin en ce moment. C'était un honneur de travailler sur un titre avec à la fois la voix d'Anka et celle de Michael »
McClain a collaboré avec le talentueux compositeur classique Giogio Tuinfort (qui a précédemment travaillé avec Jackson et Akon sur Hold My Hand) sur les arrangements des cordes et la production. Le résultat est une association magique entre une production nouvelle et celle originelle qui conserve au titre le son d'un enregistrement maison du début des années 80 tout en lui donnant un son disco-soul de la musique d'aujourd'hui.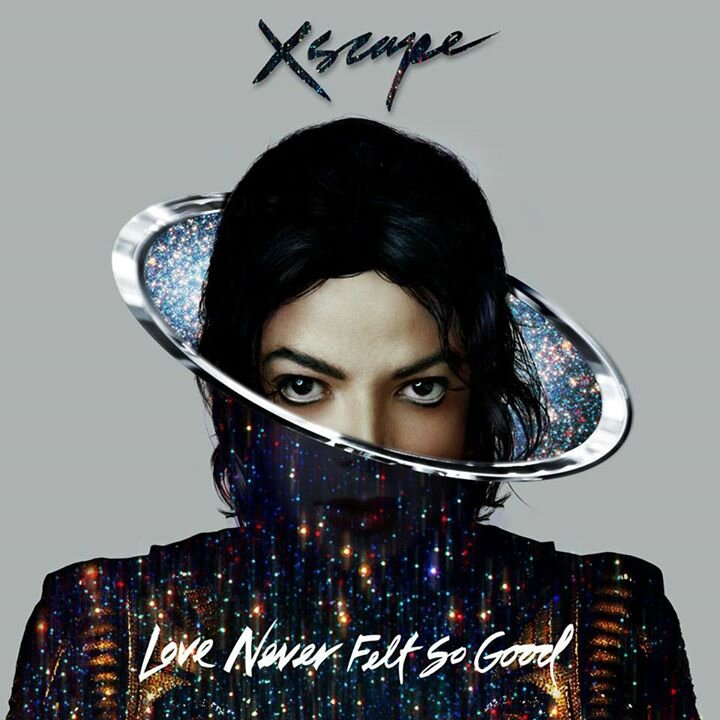 Entre le 5 et le 9 mai, le site Music Unlimited propose d'écouter en ligne les titres remixés en exclusivité:
Le 05 mai, Chicago
Michael est tombé amoureux de « Chicago » (appelée aussi « She Was Loving Me ») la première fois qu'il l'a entendue. Ecrite par le compositeur, producteur et ancien vice president de Sony, Cory Rooney, la démo a été envoyée à Michael à Los Angeles, en 1999. Quelques jours plus tard, Michael était dans l'avion pour New York, prêt à enregistrer la chanson dans les studios Hit Factory de Manhattan. Jackson a interprété les couplets du titre dans un registre assez bas, sur un beat assez sinistre, décrivant l'histoire d'une affaire illicite, avant de déchaîner un torrent de douleur et de regrets dans le refrain. La chanson a souvent été citée comme « Chicago », vraisemblablement à cause des paroles « Je l'ai rencontré en chemin pour Chicago », à ne pas confondre avec un des titres inédits des sessions Bad, « Chicago 1945 ».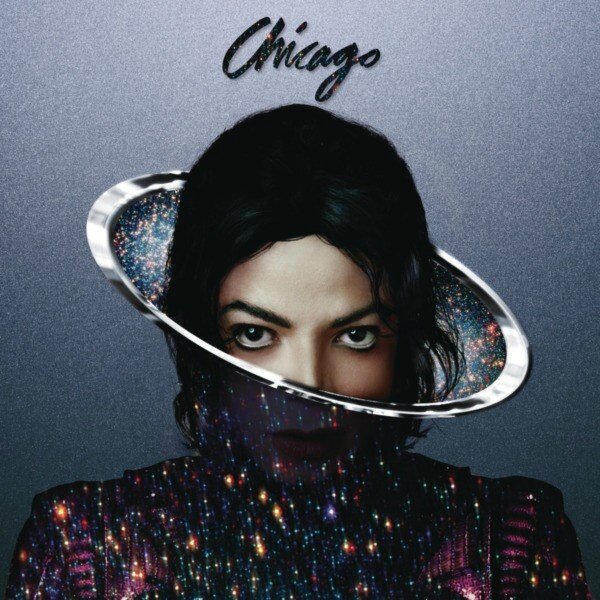 Le 06 mai, Loving You
Un groove mid tempo frais, « Loving You » a été écrit et produit par Michael Jackson et enregistré au départ au Red Wing Studio dans la vallée de San Fernando, durant les premières sessions de Bad. « Parfois il avait une idée de chanson et il voulait juste la tester avant de se rendre aux studios Westlake », se souvient Matt Forger, l'ingénieur du son de Michael pendant de longues années. « Il s'éclipsait dans ces petits studios et c'était l'endroit où il pouvait travailler, tester et ajouter différentes couches » Après que le studio de chez lui ait été rénové, Jackson continuait de travailler le titre à Hayvenhurst. Avec cette ambiance charmante type Motown et ses paroles simples, la chanson transporte l'auditeur dans une autre ère, lui offrant un autre chef d'œuvre d'une des périodes les plus prolifique de la carrière de Michael.
Le 07 mai, A Place with No Name
En adaptant un classique de du groupe América, de 1972, « A Horse With No Name », Michael Jackson, avec « A Place With No Name » raconte l'histoire d'un homme dont la voiture tombe en panne dans le désert et est mené par une femme mystérieuse dans une ville utopique où « personne n'a peur » et où « personne n'est malheureux ». Au départ, Michael a travaillé et enregistré la chanson avec Elliott Straite (plus connu sous le nom Dr Freeze, producteur de New Jack Swing) dans les studios d'enregistrement Record Plant en 1998. Freeze décrit la chanson, avec ses images éclatantes et ses harmonies riches, comme « une sorte d'évasion, une chanson où vous fermez simplement les yeux et vous vous retrouvez transporté instantanément dans un monde merveilleux. » Dans une déclaration, les membres du groupe America, Dewey Bunnell et Gerry Beckley, ont dit de l'adaptation de Jackson : « Nous sommes honorés que Michael Jackson ait choisit de l'enregistrer et nous sommes impressionnés par la qualité du titre…Michael Jackson lui a fait honneur, c'est vraiment poignant »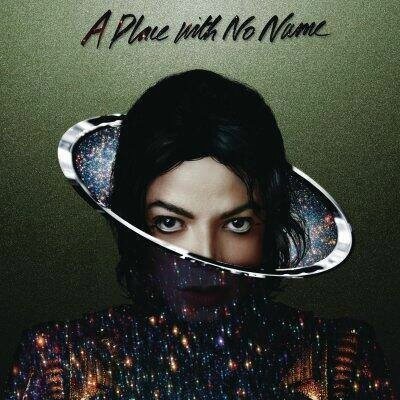 Le 08 mai, Slave To The Rhythm
D'abord enregistré durant les sessions de l'album Dangerous, en 1991, avec L.A. Reid et Babyface, « Slave To The Rhythm » est un titre avec un rythme tendu « robo-pop » dans lequel Jackson raconte l'histoire d'une femme piégée dans des conditions étouffantes. Chez elle ou au travail, elle est obligée de « danser » afin de contrôler les hommes pendant que ses propres désirs sont ignorés. Dans un bref moment de repos, elle s'évade et « danse enfin pour elle ». Jackson raconte l'histoire de cette femme avec des paroles passionnées, couronnées par son fameux beat boxing et des ad libs granuleux.
Le 09 mai, Do You Know Where Your Children Are
Ecrit et produit par Michael Jackson, "Do You Know Where Your Children Are" a d'abord été enregistré durant les sessions Bad puis retravaillé plus tard au début des sessions de l'album Dangerous. Le titre vient d'un service public d'annonces, très connu, qui passait à la télévision américaine dans les années 60 jusque dans les années 80, souvent juste avant les actualités de la nuit. Dans une note découverte par l'Estate, Michael Jackson écrit son inspiration pour cette chanson : « La chanson parle des enfants élevés dans une famille brisée, où le père rentre ivre à la maison et où la mère est dehors, à se prostituer. Les enfants se sauvent de leur foyer et ils deviennent les victimes de viols, de la prostitution et le chasseur devient le chassé. Ils sont donc dans la rue. Savez-vous où sont vos enfants ? Il est minuit. Ils sont quelque part dans la rue. Imaginez simplement comme ils doivent avoir peur. C'est un problème récurrent en Amérique. Ils deviennent les victimes de la prostitution, de devoir vendre leur corps » Ce prise de conscience des problème est accentuée par la mélodie répétée des synthés radiants, ponctuée par un solo de guitare démesuré.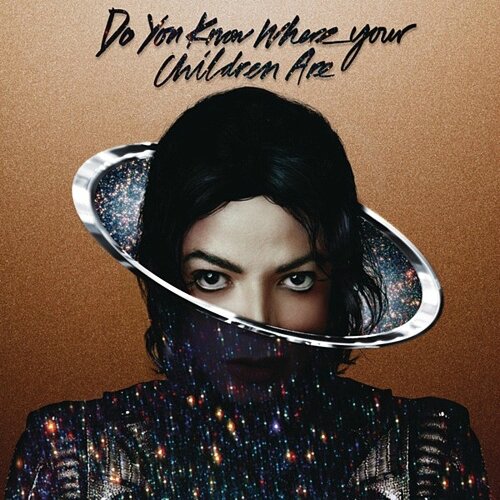 Le site MTV propose également dès le 08 mai d'écouter Blue Gangsta
« Blue Gansta » est une des chansons que Jackson a travaillée avec Dr Freeze lors des premières sessions d'Invincible en 1999 (les deux autres titres étant « A Place With No Name » et « Break of Dawn », ce dernier figurant sur l'album Invincible). « Blue Gangsta » est en quelque sorte une suite de « Smooth Criminal », le short film noir gangster. Jackson était fasciné par les personnages de gangster dans les films classiques, de Al Capone à Legs Diamond (Pour This Is It, sa série de concerts prévus en 2009, il avait incorporé une scène du film de 1946, Gilda, dans laquelle il partage la scène avec Humphrey Bogart). La plupart des caractéristiques de la version originale de l'enregistrement ont été gardés, y compris les cuivres et l'accordéon (peut être un coup de chapeau à The Godfather (le film Le Parrain). Timbaland accentue la tension sombre du titre avec un paysage sonore, des percussions exprimant un piège et un rythme martelé, sur lequel Jackson offre des couplets agressifs et un refrain avec des cris plaintifs.
Concernant Xscape, la chanson-titre de l'album:
« Attendre jusqu'à ce que le monde entende 'Xscape' » a déclaré Michael Jackson au producteur Rodney Jerkins. « MJ adorait tout de ce titre" se souvient Jerkins, « l'énergie, les paroles. C'est comme une chanson prophétique. Ecoutez le bridge. MJ dit : « quand je m'en irais, ce monde ne m'ennuiera plus » c'est puissant ». Dans un autre couplet, Michael chante qu'il échappe à la surveillance des « yeux électriques ». Jerkins a d'abord présenté une première démo sans les paroles à Jackson, en 1999 par téléphone. Tous les deux ont continué de travailler sur le titre jusqu'à la sortie d'Invincible (et même encore un peu après). Quand Jerkins est arrivé dans le studio pour travailler la chanson, près de 10 ans après, il a dit : « c'était très important pour moi de faire comme si Michael était assis près de moi, d'imaginer ce qu'il me dirait de faire et ce que je lui proposerais. Je savais que ce n'était plus la même époque, le même son. J'aurais dit à Michael « c'est l'époque du 808 maintenant, le 808 est fréquent désormais, on doit s'assurer de l'utiliser. Et je sais que Michael aurait dit « mais assure toi aussi que ça reste funky , ça doit être funky ». Et je dirais à Michael que les cuivres et les cordes sonnent toujours bien dans la musique d'aujourd'hui ainsi que les rythmes de guitare. Michael adorait les guitares… Quand je travaillais dessus, c'était bizarre, mais j'ai vraiment essayé d'être en sur la même longueur d'onde que Michael, ce que je pensais que MJ me dirais de faire s'il était là à travailler avec moi ». Sur le résultat final, Jerkins indique : « Quand j'écoute le titre, je suis fier. On dirait qu'on l'a faite hier, ça ressemble à ce que nous ferions aujourd'hui et on a l'impression que ça marchera encore demain…cela a toujours été notre but".
Extrait du documentaire sur le DVD
Matt Maitland, le créateur de la pochette, futuriste, de ce nouvel album, déclare : "J'avais vraiment envie de créer une image de Michael qui se sentait actuelle, comme pour un tout nouvel album, plutôt que quelque chose qui avait l'air d'une rétrospective et il était important pour moi d'évoquer sa présence magique et surnaturelle."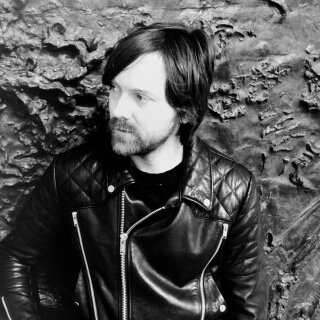 Le site MJWN a eu l'occasion de discuter avec ce designer londonien de 42 ans, directeur créatif pour Big Active Design. Il nous dévoile les coulisses du projet, ses inspirations et comment il a procédé.
Comment en êtes-vous arrivé à travailler sur l'album Xscape ?
Il faut croire qu'on savait que j'étais un énorme fan de MJ ! Nous (Big Active Design) avons été approchés par Sony.
Combien de pochettes avez-vous créées pour Xscape ?
J'ai créé une dizaine d'idées.
Comment avez-vous procédé ? Vous êtes-vous basé sur une photo ?
Je me suis basé sur une photo qui m'a été donnée par l'Estate de Michael Jackson ; c 'est une photo relativement récente de Michael, mais comme je l'ai dit, je me suis basé sur cette image pour n'en utiliser que certaines parties.
Y a-t-il quelque chose que vous vouliez tout particulièrement réussir dans ce processus ?
Il était vraiment important pour tout le monde (y compris moi) que cette pochette ressemble à un nouvel album de Michael, quelque chose qu'il aurait pu faire aujourd'hui, plutôt qu'une image rétrospective qui aurait pu faire penser à un best of, je voulais vraiment capturer la magie et le pouvoir de MJ, mais aussi sa vulnérabilité.
Où avez-vous puisé l'inspiration pour ce travail sur Xscape ?
Je voulais évoquer la quintessence et l'incarnation contemporaine de Michael en tant qu'artiste qui a constamment injecté du sang neuf dans la musique, et aussi mettre l'accent sur les aspects fascinants et futuristes de MJ. En plus d'être un hommage, j'espère que ce travail inspirera une réflexion sur un homme qui continue à stimuler et à offrir encore aujourd'hui des possibilités musicales uniques et créatives. J'ai aussi essayé de dire que Michael est toujours parmi nous, dans notre univers et au-delà, sur terre et dans l'espace.
Depuis combien de temps êtes-vous fan ?
30 ans.
Quelle est votre pochette préférée de Michael ?
Dangerous, parce que c'est une image reconnue et commentée dans le monde entier, qui a été créée par Michael lui-même, le bien et le mal. Il a en quelque sorte continué sur le même thème que le clip de Leave Me Alone, qui était la dernière piste de Bad, puis dans la foulée il y a eu cet album. Il y avait beaucoup de détails dans cette pochette, ce qui était inhabituel à l'époque pour une simple pochette de CD (bien que les yeux attirent l'attention). J'ai aussi aimé être fidèle à la vision de Michael alors que sur Bad (et sur Invincible), son label ne lui a pas permis d'utiliser les images qu'il voulait utiliser. Pour en revenir aux yeux, ils ont été la principale influence pour la pochette que j'ai créée pour Xscape – un regard fixe magnétique, qui regarde toujours dans notre direction.
Que ressentez-vous à l'idée que votre travail sera détenu par des millions de personnes dans le monde, et qu'il fera partie de l'histoire de cette icône pop pour les années à venir ?
Créer une pochette pour Michael Jackson est un rêve d'enfant, et je me sens honoré qu'on m'ait demandé de le faire. Même si je n'avais pas été fan, cela aurait été génial, mais en tant qu'énorme fan, c'est encore plus spécial. J'espère que les fans aiment cette pochette. J'ai entendu l'album et il est vraiment génial !
Traduction: Pretty Young Cat du forum Mjfrance
bigactive.com / mjworld.net / mjfrance.com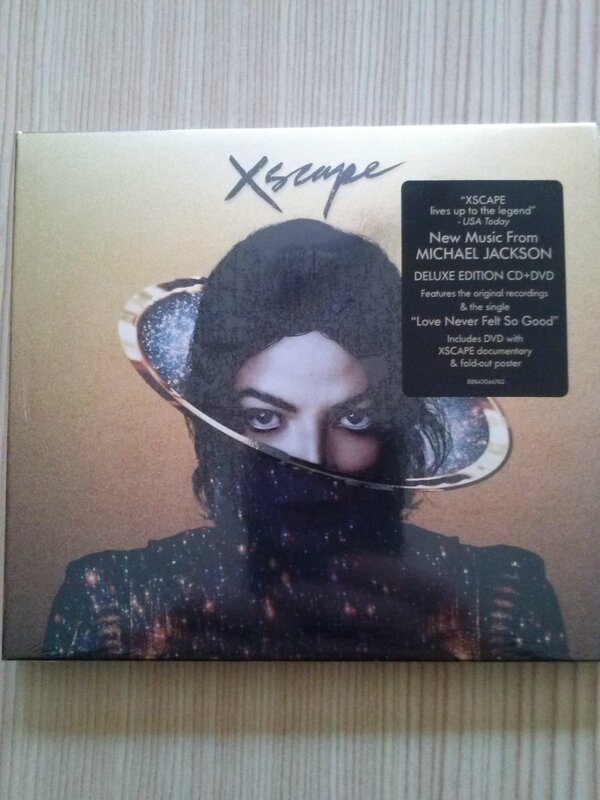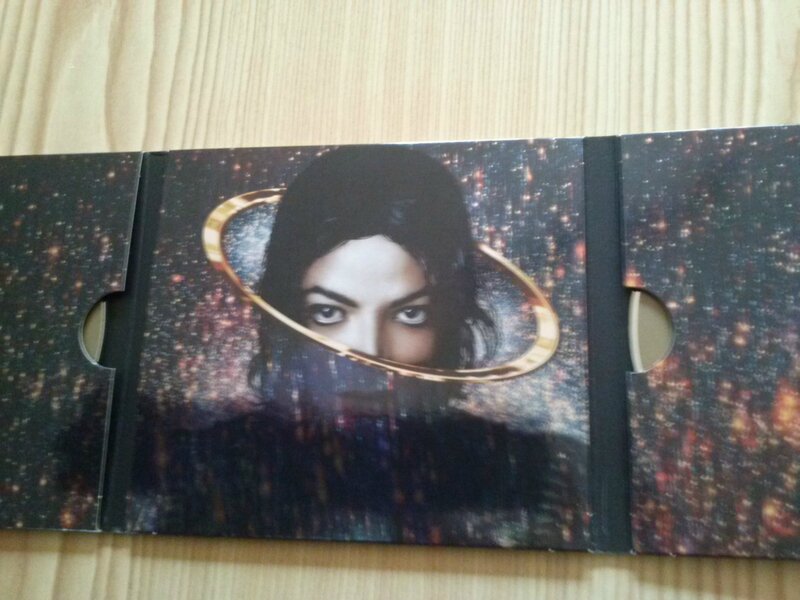 Même si la curiosité m'a faite écouter les versions retravaillées, je reste sur mon idée qu'on ne touche pas à une démo, surtout si elle est un tant soit peu aboutie. Les versions brutes sont tout ce qui m'intéresse. Et ce sentiment s'est confirmé en écoutant les fameux remixes...que je n'ai pas pu écouter jusqu'au bout d'ailleurs. Seul Love Never Felt So Good est assez bien respecté.
Les démos sont par contre extraordinaires. Une mention spéciale pour Chicago, Loving You et Slave To The Rhythm, de vrais bijoux...frissons assurés. Juste pour ces 8 versions, Xscape est un album à posséder.
Comme le disait une fan que j'apprécie, qui j'espère se reconnaîtra dans ses mots que j'ai beaucoup aimés, « On ne touche pas aux esquisses d'un peintre pour les mettre au "goût commercial" du jour, on ne réécrit pas les oeuvres inachevées ou les brouillons d'un écrivain », alors arrêtons de massacrer la musique de Michael pour à tout prix vouloir faire du commercial !!!!
Avec Xscape, on peut cependant se dire l'Estate semble avoir trouvé un compromis entre le désir de faire un album pour le grand public et celui des fans qui veulent les versions originales
L'album est dédié aux enfants de Michael, Prince, Paris et Blanket ainsi qu'à sa mère, Katherine Jackson.
Les parties en italique sont les traduction du livret de l'album