5 ans que tu es parti mais le monde n'oubliera jamais ton talent, ta musique, ta générosité.
L'artiste disparaît mais son oeuvre perdure ...tu le savais ... et aujourd'hui, à travers le monde, nous nous souvenons....
- Plus de 15600 roses sont arrivées à Forest Lawn, achetées par les fans du monde entier grâce à l'opérationOne Rose For MJ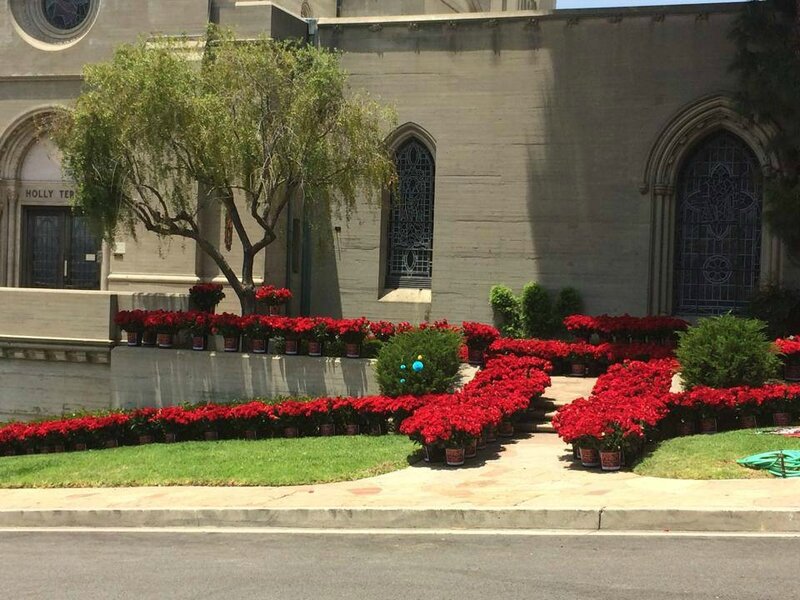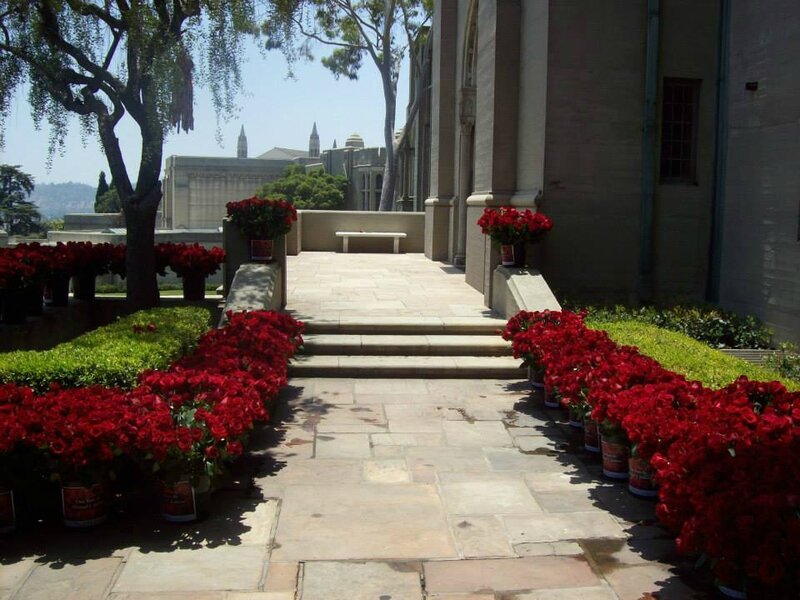 - Les fans ont également contribué pour cet hommage d'une page dans le Dailynews de Los Angeles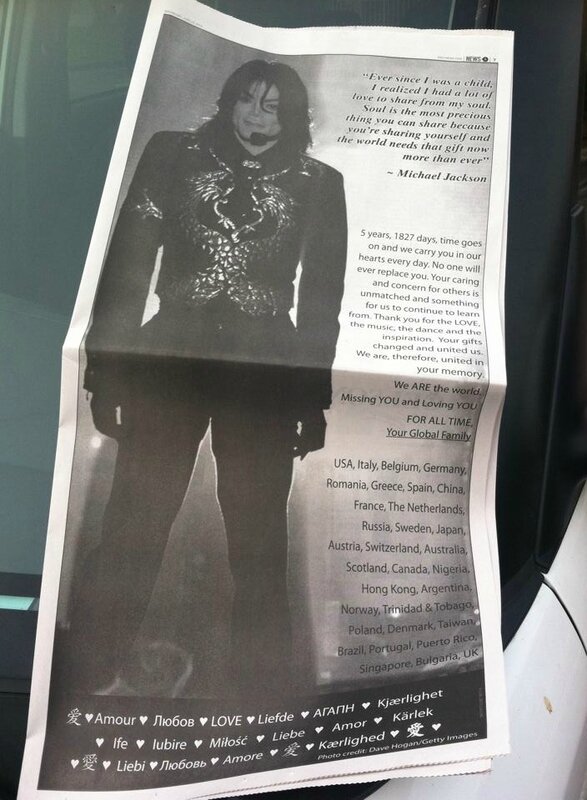 - Message de l'Estate de MJ sur le site officiel, MichaelJackson.com:
Our thoughts and prayers are with Michael's loved ones today as we remember the kind, gentle and giving spirit who generously shared his amazing artistic gifts with the world along with a limitless empathy for those in need. Time has shown that with each passing year the world's appreciation deepens not just for Michael's talent but also for his lifelong passion to spread peace, unity, love and hope across every culture and society. Michael's friendship, kindness, humor and joyful warmth will always be missed. The world is a far better place for having known him.
– John Branca & John McClain, Co-Executors of the Michael Jackson Estate
Traduction:

Nos pensées et nos prières vont aux proches de Michael aujourd'hui alors que nous nous souvenons de sa gentillesse, de son esprit doux et charitable qui a généreusement partagé ses étonnants dons artistiques avec le monde ainsi que son empathie sans limite pour ceux dans le besoin. Le temps a montré que, année après année le monde apprécie un peu plus non seulement le talent de Michael, mais également son inégalable passion à répandre la paix, l'unité, l'amour et l'espoir à travers chaque culture et société. L'amitié de Michael, sa gentillesse, son humour et sa chaleur joyeuse manqueront pour toujours. Le monde est un endroit bien meilleur après l'avoir connu.

- John Branca et John McClain, co-exécuteurs de l'Estate de Michael Jackson
Une grosse pensée également à tes trois enfants, Prince, Paris et Blanket à qui tu dois beaucoup manquer. Tu étais également un père formidable.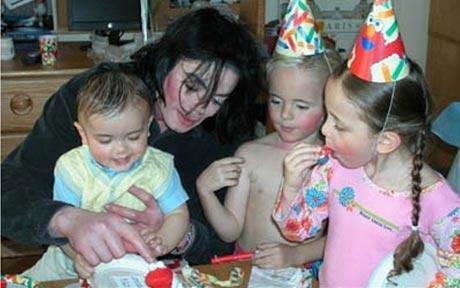 "Ever since I was born, daddy has been the best father you could ever imagine" Paris Jackson