Les actions caritatives de Michael Jackson sont nombreuses. Dès ses débuts avec les Jackson 5, il a utilisé sa notoriété pour venir en aide aux ceux dans le besoin.
Le tout premier concert (officiel!) de bienfaisance des Jackson 5 date d'août 1970. Le groupe, dont les titres ont envahi les ondes depuis quelques mois, sont les invités d'un concert destiné à récolter des fonds pour l'ancien champion de boxe américain Joe Louis.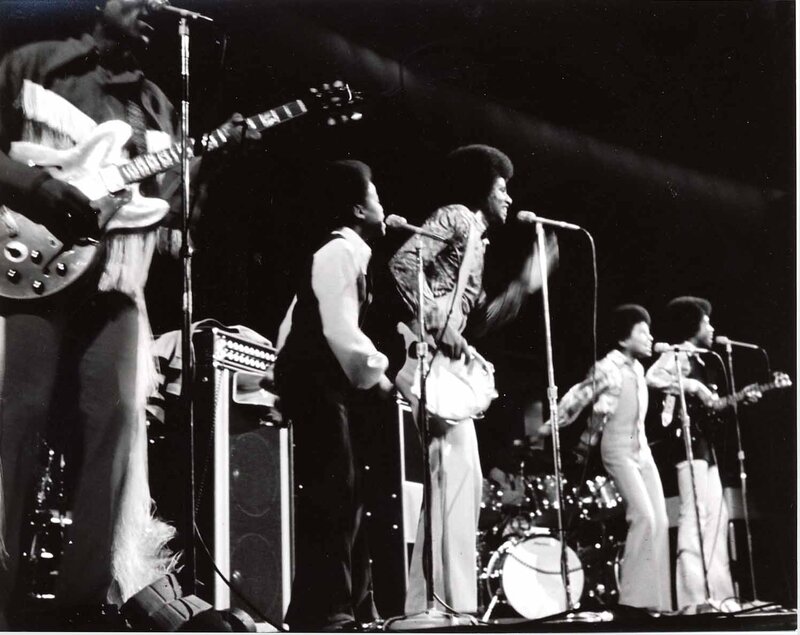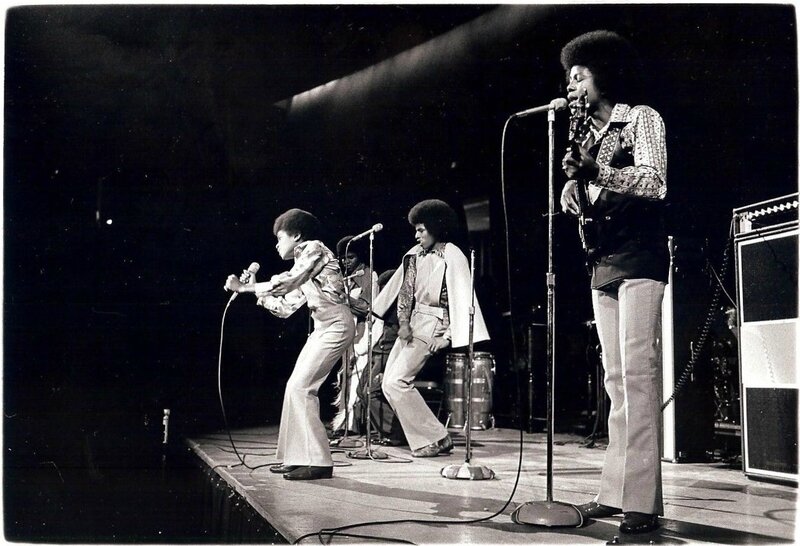 Joseph Louis Barrow, dit Joe Louis et surnommé "le Bombardier Brun" fut champion du monde des poids lourds entre 1937 et 1949 et est considéré comme le plus grand boxeur de son temps. L'impact du boxeur ne l'a pas seulement été sur son sport. Joe Louis est également considéré comme un des premiers héros afro-américain dans son pays.
En 1970, la famille de Joe Louis le fait hospitaliser au Colorado Psychiatric Hospital and the Veterans Administration Hospital de Denver où il passera cinq mois pour des symptomes paranoïaques.
Malgré sa carrière étonnante, Joe Louis doit faire face à des problèmes financiers. "The Salute To The Champ – Joe Louis Day" est donc organisé, afin d'aider le champion à supporter le coût de son hospitalisation. Le comité organisateur espère ainsi récolter 100 000 dollars. Berry Gordy, le président de la Motown et lui-même ancien boxeur, approché par deux amies de Joe Louis, accepte le poste de président honoraire de l'évènement.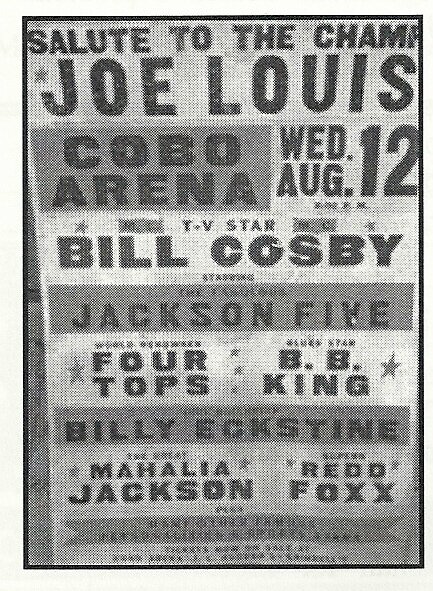 De nombreuses stars se portent volontaires pour se produire gratuitement lors de ce concert hommage qui a lieu le mercredi 12 août 1970, au Cobo Arena de Detroit (Michigan), la ville du boxeur et celle de la Motown. Durant deux heures et demies, Bill Cosby, en maître de cérémonie, accueille, dans une salle comble, The Four Topps, B.B. King, Mahalia Jackson, Billy Ekstine, le comédien Redd Foxx et les Jackson 5. L'ancien champion de boxe mi-lourd, Sugar Ray Robinson, l'ancien champion du monde poids-lourds, Sonny Liston et le basketteur Bill Russell sont également présents.
La présence des Jackson 5, LE groupe du moment, n'est bien sur pas étrangère au fait que Motown parraine le concert. Le label évoque d'ailleurs cette prestation du groupe comme leur première apparition dans la partie est du pays.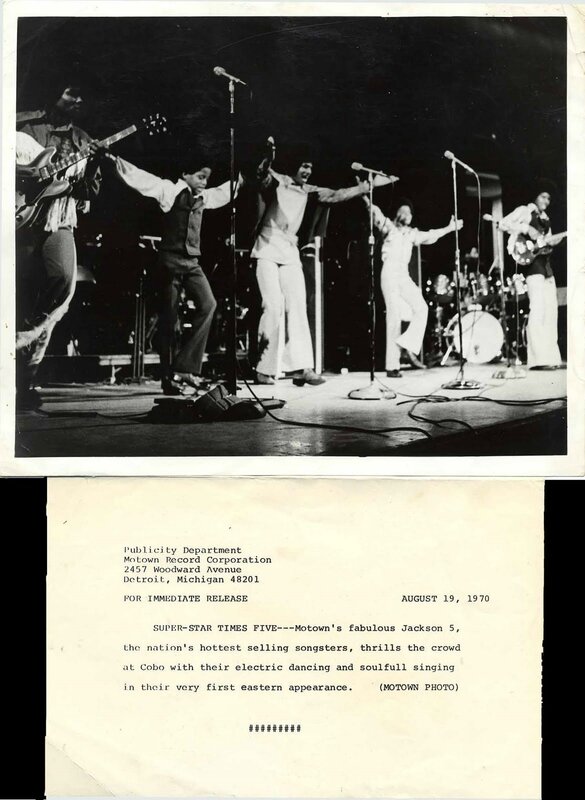 Bien qu'aucune setlist de la performance des Jackson 5 n'ait circulé, les premiers concerts du groupe cet été là, avant la première tournée nationale qui débuterait en octobre 1970, incluent les titres suivants : Stand, Don' Know Why I Love You, Zip-A-Dee-Doo-Dah, It's Your Thing, There Was A Time, I Found That Girl, Thank You (Falettinme Be Mice Elf Again) et Brand New Thing.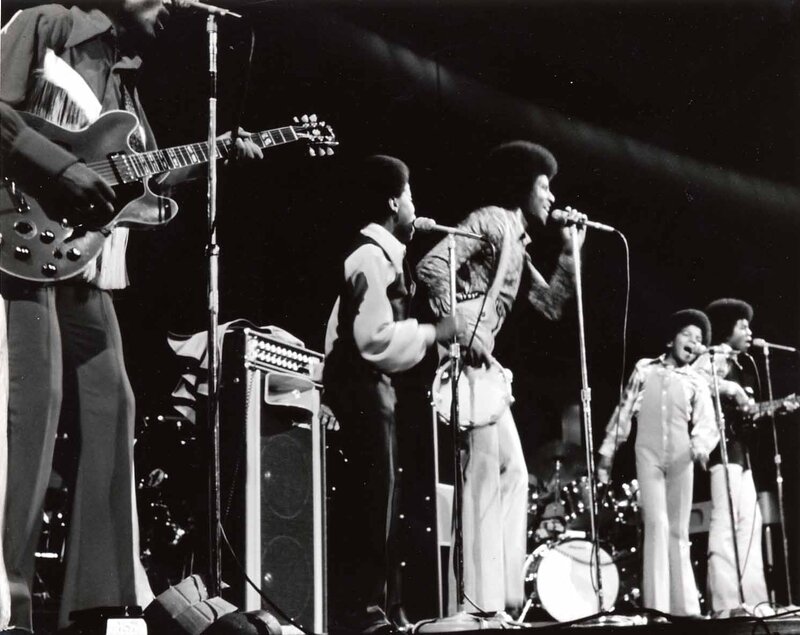 Joe Louis qui devait initialement participer au show, n'est finalement pas présent. Sur l'avis de ses médecins, il lui a été conseillé de ne pas faire le voyage depuis Denver. Une place a été laissée vide dans le public en son honneur.
Un programme de l'évènement mettait en vedette un dessin du jeune Joe Louis sur la première page.
A l'intérieur, une page était dédiée à chaque artiste participant, indiquant sa biographie.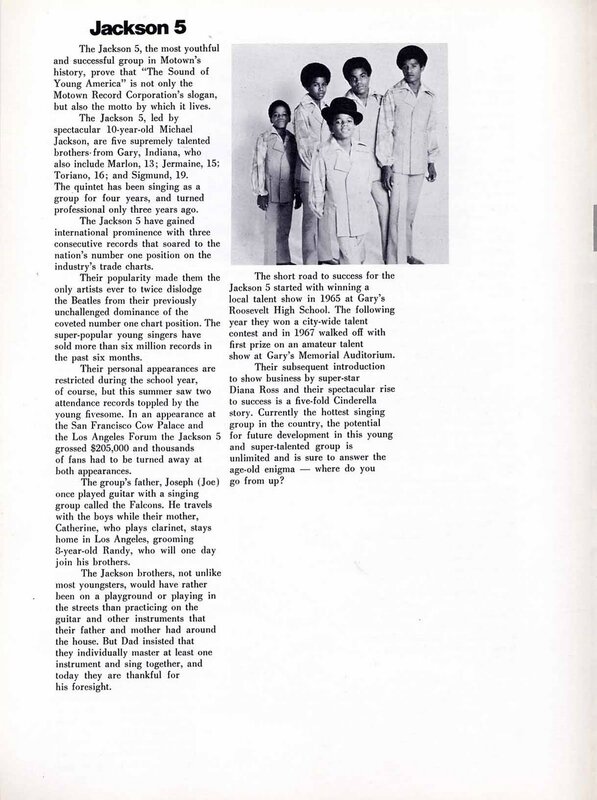 L'organisation du show est évoquée sur le site soulmusic.com qui a repris une interview des Four Topps d'octobre 1970 :
"(…) Gordy a accepté de fournir les artistes et d'organiser la soirée avec ceux qui se produiraient gratuitement. Il s'est avéré que le spectacle était mal organisé – et ce n'était pas la faute de la Motown – et peu de bénéfices ont été faits et reversés à Joe Louis, une fois les frais de la soirée acquittés. Bien que près de 15 000 personnes avait payé entre 5 et 50 dollars la place (et selon le magazine Jet du 27 août 1970, certaines places atteignaient même 1000 dollars !), le profit a été minime. En tant que société, Motown a naturellement été très déçue et il a même été envisagé l'organisation d' un autre spectacle de charité pour Joe Louis plus tard cette année là à Las Vegas. Quoi qu'il en soit, en ce qui concerne les Four Topps, ça a été une grande expérience"
Sources: j5collector.blogspot.fr/wikipedia/Ludington Daily News/Michael Jackson For The Record - Chris Cadman/Michael Jackson The Maestro - Chris Cadman