Michael Jackson réussissait tout ce qu'il entreprenait dans le monde de la musique. Icône incontestée du chant et de la danse, ses talents d'acteurs étaient loin d'être médiocres. Le cinéma était une de ses grandes passions. Il avait étudié les plus grands chefs d'oeuvres pour s'en inspirer dans ses short films, il entretenait des relations avec des légendes du cinéma et n'avait qu'un souhait: se consacrer au septième art. Dès 1978, The Wiz le révèle en tant qu'acteur mais sa carrière dans le milieu n'aura jamais le succès escompté. Il se contentera de petites apparitions dans des films (parfois connus, comme Men In Black 2). Ce n'est cependant pas faute de nombreux projets. Retour sur les quelques films que le King of Pop souhaitait tourner mais qui n'ont jamais vu le jour.
- Peter Pan
Dès le début des années 80, Michael a le projet d'interpréter le rôle de son personnage fétiche. C'est Jane Fonda elle même qui suggérera à Michael de tenir ce rôle, un jour qu'ils étaient en voiture: "Je sais ce qu'il faut que tu fasses! Peter Pan! C'est ça! Michael en a eu les larmes aux yeux. Pourquoi avait-elle pensé à ce personnage en particulier? Parce que, d'après elle, il incarnait parfaitement Peter Pan, symbole de jeunesse, de joie et de liberté. Michael s'est mis à pleurer: "Tu sais, les murs de ma chambre sont couverts de posters de Peter Pan. Je m'identifie complètement à lui, au garcon perdu du Pays imaginaire". (1)
Le projet aurait dû voir le jour grâce à Steven Spielberg. Michael et lui venaient de travailler ensemble sur l'histoire d'E.T., The Extra Terrestrial et Spielberg souhaitait adapter le roman de James Matthew Barrie sur grand écran. Michael aurait évidemment tenu le rôle de son héros. Certaines rumeurs de l'époque annonçaient également que Jane Fonda aurait du être la partenaire de Michael.
Spielberg avait commencé à travailler sérieusement sur ce projet inspiré du film muet de 1924 ....


... et du dessin animé des studios Disney, que l'on connait tous, de 1953, et dès 1985, le film entre en pré-production. Selon ce petit article paru dans un journal d'ados français, les dessins mettant en scène Michael Jackson étaient prêts.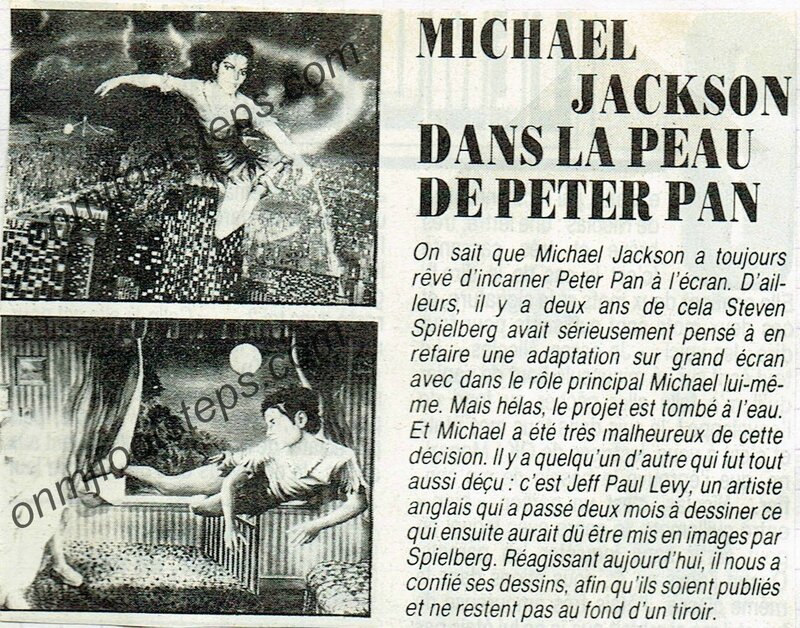 Malheureusement, cette collaboration entre ces trois grands n'aura jamais lieu. Steven Spielberg, qui vient d'être père, laisse tomber son projet et le journal Star-News du 29 décembre 1986 annonce que les droits du film ont été récupérés par les studios Disney et l'entrepreneur Dodi Fayed. Le tarif, trop important, demandé par Michael Jackson pour sa participation au film voit son rêve se briser.
Speilberg sortira finalement son adaption en 1991, avec le film Hook. Mais Michael n'est plus intéressé par la vision que Spielberg veut donner de son personnage de Peter Pan et c'est finalement Robin Williams qui interprètera le rôle.
En 1988, Michael rencontre également le metteur en scène anglais Trevor Nunn à Sidney dans sa chamber d'hôtel. Au cours de leur discussion, Michael apprend que Nunn a déjà mis en scène Peter Pan pour une comédie musicale et qu'il avait réussi à faire voler des adultes lors du spectacle. Tout excité, la star lui demande s'il peut jouer Peter Pan. "Il connaissait chaque évènement de l'histoire de Peter Pan, il récitait des passages du livre", explique Nunn (2)
Son désir de jouer ce personnage imaginaire ne faiblit pas avec les années. En 1997, dans une interview accordée en exclusivité au magazine Life, après la naissance de son premier enfant, Michael explique être en train de préparer "une adaptation du Peter Pan de J.M. Barrie après avoir été, dit-il, lâché par Steven Spielberg qui est revenu sur l'offre qu'il lui avait faite six ans plus tôt: celle de faire appel à Michael pour jouer dans Hook. "J'ai travaillé sur le script, j'ai écrit des chansons pendant six mois". "Et ils m'ont laissé tomber. Ca m'a brisé le coeur. Steven Spielberg a admis plus tard que c'était une erreur. Ca m'a fait beaucoup de mal. Il m'a fait subir beaucoup de choses. Mais nous sommes de nouveau amis".
Michael ne verra finalement jamais son projet finalisé….. mais son leitmotiv toute sa vie durant aura été "I'm Peter Pan in my heart", ce qui lui aura malheureusement valu un de ses surnoms peu flatteurs de la part des medias.
- The Phantom of The Opera
En janvier 1988, débute à Broadway (New York) la comédie musicale The Phantom of The Opera (le fantôme de l'opéra), l'adaptation musicale du roman français de 1910 de Gaston Leroux. Michael, très intéressé par la pièce, devient un spectateur régulier de l'oeuvre d'Andrew Lloyd Webber qu'il rencontre souvent en coulisses ainsi que les autres membres de l'équipe.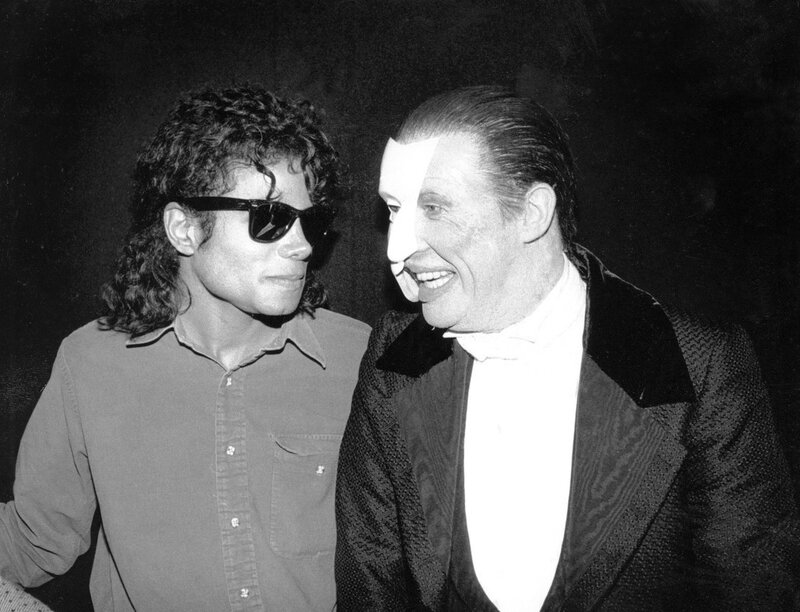 Andrew Lloyd Webber évoque, en juin 2009, sa relation avec Michael au telegraph.co.uk: "Ma première rencontre avec Michael a eu lieu quand il est venu voir Le fantôme de l'Opéra à New York, alors que nous venions de commencer en 1988. Il était clairement intéressé par la pièce. Il l'a vue à plusieurs reprises et avait l'habitude de venir dans les coulisses, la plupart du temps sans ses gardes du corps.
L'histoire l'avait touché. Je pense qu'il se sentait lié au musicien solitaire et tourmenté. Cette idée d'un homme qui travaille à travers la musique et qui a une fille comme muse l'a intrigué et il aimait l'illusion qu'il y avait dans le spectacle. Michael était intéressé pour jouer Le Fantôme lui-même, dans une version cinématographique du spectacle. Nous en avons beaucoup parlé, mais nous venions tout juste de commencer la comédie musicale et, à l'époque, je pensais qu'il était trop tôt pour en faire un film. Son intérêt pour le Fantôme venait du fait qu'il aurait voulu faire lui même quelque chose de théâtral".
En 1993, le projet semble à nouveau d'actualité, selon le trimestriel français Black & White. Andrew Lloyd Webber aurait proposé le rôle principal de l'adaptation cinématographique de sa pièce à Michael Jackson qui serait en train de réfléchir à sa proposition.
Le film verra finalement le jour en 2004, mais sans Michael…. Il n'aura jamais la chance d'être "The Man Behind The Mask" mais l'évocation de sa participation aura inspiré certains fans.
En 1987, certains articles de presse suggéraient aussi que Steven Spielberg envisageait de proposer le rôle du Fantôme à Michael dans sa propre adaptation sur grand écran.
- MidKnight
Fin 1991, Sony Entertainement révèle que Michael devrait apparaître dans un film musical intitulé MidKnight. Produit par Jon Peters, l'ex-vice-président de Sony Pictures Entertainment et Anton Furst (le chef décorateur du Batman de Tim Burton) et sur un scénario de Caroline Thompson et Larry Wilson (qui avaient déjà écrit La Famille Addams), le film était prévu pour sortir en salle durant l'été 1993.
L'histoire, d'après une idée originale de Michael lui-même, devait mettre en scène un héros (interprété par la star) persécuté par un docteur voulant découvrir ses pouvoirs.
Malheureusement, Anton Furst se suicide en novembre 1991. Le Hollywood Reporter dévoile cependant dans le courant de l'année 1992 (indiquant ainsi que la production continue) que "cette aventure fantastique présentera des effets spéciaux jamais exploités auparavant au cinéma. Lorsqu'il sortira sur les écrans, il crééra à coup sûr la surprise". (3) Michael Jackson en tournée pour son Dangerous Tour, Jon Peters finit par jeter l'éponge et le projet est arrêté. Le magazine Black & White n° 5 de mars 1993 annonce toutefois que le tournage avait commencé, en novembre 1992, durant la pause entre les dates européennes et les dates asiatiques du Dangerous Tour.
- Adam at Midnight
En 1992, l'artiste Greg Hildebrandt, ami de Michael Jackson depuis quelques années, est commissionné par un producteur de Los Angeles pour créer une peinture en guise de pré-production d'un film intitulé Adam at Midnight, avec Michael dans le rôle principal. L'histoire avait lieu à la Nouvelle Orléans et Michael tenait le rôle d'un Cendrillon masculin. Hildebrandt a réalisé plusieurs croquis, où on voit Michael se transformer en super héros, que le producteur a utilisés afin d'obtenir les fonds. Le projet restera finalement dans ses tiroirs.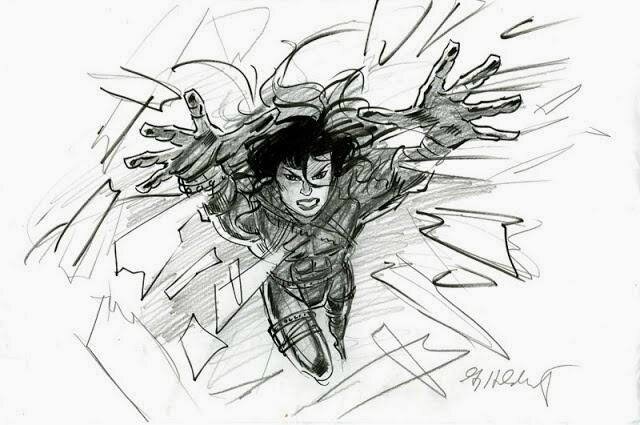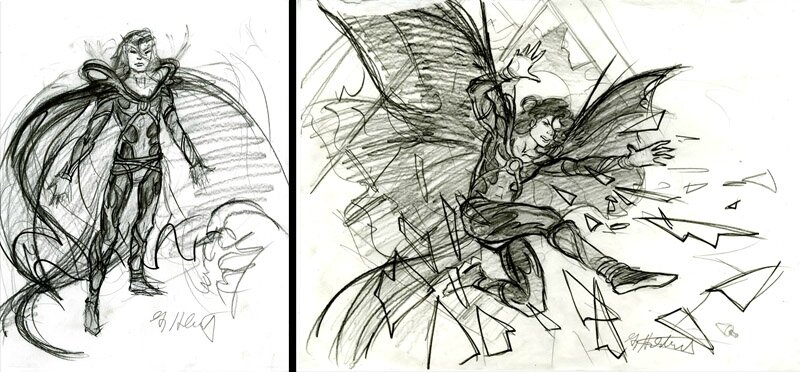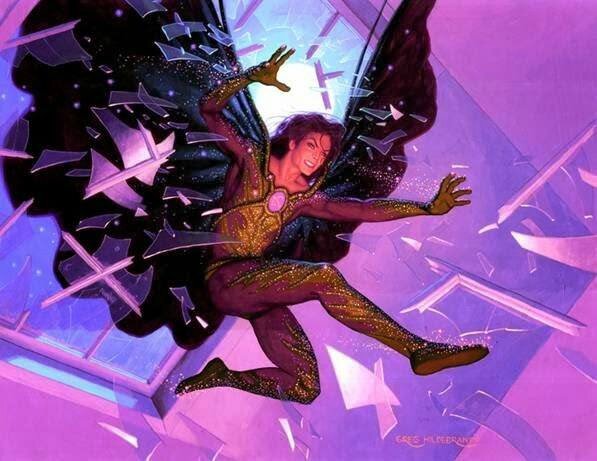 - Cats Don't Dance
En 1993, la rumeur commence à se propager que Michael aurait accepté de prêter sa voix à un personnage du film animé Cats Don't Dance de David Kirschner, produit par la Warner Bros. Prévu avec un budget très conséquent de 50 millions de dollars, le projet mi-dessin animé, mi-film allait mettre en vedette des reproductions dessinées d'acteurs de cinéma des années 30 qui, de temps à autre, citeraient certain es de leurs phrases mythiques. Michael devait produire le film, prévu pour 1996, mais en être également la star et le consultant pour la musique et les choréographies.
Dans un article du 15 juin 1993, Kirschner explique au journal Reading Eagle que Michael "est sur le projet à tous les points de vue: le scénario, les dessins, les idées pour les personnages. Il a mis tout son coeur et son âme dans ce projet".
Selon le site tvtropes.org, les personnages des Looney Tunes étaient prévus pour le film. Ils seront utilisés... mais pour le film Space Jam, avec le basketteur Michael Jordan, réalisé par Joe Pytka en 1996.
Le film aura finalement lieu sans l'engagement de Michael Jackson qui doit faire face à des accusations mensongères cette année là. Il sort sur les écrans en 1997, sous le nom de Dany le Chat Superstar en France. L'histoire de ce chat Danny, qui à la fin des années 30, quitte sa ville natale de l'Indiana pour trouver le succès à Hollywood, n'est pas sans rappeler cependant celle de Michael et ses frères.
- Angel With Dirty Faces & The Seven Faces of Docteur Lao
Toujours, en 1993, deux projets sont soumis à Michael par un de ses amis Rusty Lemorande, réalisateur et producteur, qui avait collaboré avec lui sur Captain Eo: Angel With Dirty Faces et The Seven Faces of Dr Lao.
Angel With Dirty Faces (Les anges aux figures sales) devait être un remake du film de 1938, avec James Cagney, un acteur que Michael appréciait particulièrement. The Seven Faces of Docteur Lao (Les sept visages du Docteur Lao) aurait du être une comédie musicale inspirée par le film de 1964, inspiré lui même par le roman fantastique de Charles G. Finney de 1935, The Circus of Dr Lao. Michael y aurait interprété le rôle principal, celui du Dr Lao, un directeur de cirque chinois avec des pouvoirs magiques.
Michael retient les deux projets, en collaboration avec les compagnies de production Warners et Turner. "Michael adorait les deux projets", explique Rusty Lemorande au site blog.blogtalkradio.com, "en partie grâce à la façon dont je le les lui avais expliqués. Nous avions des croquis et les créatures étaient prêtes. Pour Dr Lao, nous avions construit des maquettes du cirque et il s'était engagé dans les deux projets, ce qui était exceptionnel à cette époque. L'un des films était prévu avec Warners, l'autre avec Turner, qui possédaient les droits. Tout était génial. Et puis il y a eu le scandale".
Les studios ne veulent plus s'engager auprès de la star: "ils sont devenus nerveux, ils ne savaient pas si Michael Jackson attirerait encore du public. Plus personne ne voulait de lui et c'est triste que cela n'ait pas pu se faire car c'était vraiment important pour Michael de faire du cinéma".
Durant l'année 1994, pourtant, des nouvelles arrivent indiquant que le projet du film The Seven Faces of Dr Lao est toujours d'actualité. Stan Winston (qui collaborera avec Michael sur Ghosts) est pressenti pour les effets spéciaux et, en décembre 1994, Giorgio Moroder, chanteur, producteur et disc jockey qui s'est fait un nom grâce à ses titres disco des années 80 et ses collaborations avec de grands noms (Elton John, Donna Summer, David Bowie, …) est approché pour aider à travailler sur la bande originale du film.
Star News du 8 avril 1994
Le tournage aurait du commencer en janvier 1995. Il n'aura finalement jamais lieu, Michael étant occupé sur son album HIStory qui paraîtra quelques mois plus tard.
- The Nightmare of Edgar Allan Poe
A la fin de l'année 1999, les médias commencent à évoquer un nouveau projet de film du King of Pop. Provisoirement baptisé The Nightmare of Edgar Allan Poe (Le cauchemar d'Edgar Allan Poe), le film, de production européenne et canadienne, mettrait en scène la dernière semaine de vie du célèbre écrivain et poète américain Edgar Allan Poe, décédé à l'âge de 40 ans, en 1849, dans des conditions toujours indéterminées.
Dès 1977, dans une interview, Michael exprime son admiration pour cet auteur d'histoires mystérieuses et macabres: "Je suis intéressé par l'écriture, particulièrement dans des histoires du genre de celles d'Edgar Allan Poe. Mon professeur m'en faisait lire devant la classe. Je ne voulais pas mais elle insistait. Je le faisais et ensuite tout le monde commençait à applaudir et cela m'aidait à m'améliorer" (4).
Ecrit par Philip Levin et produit par Gary Pudney, Jim Green et Michael lui-même, le tournage devait avoir lieu de mars à avril 2001, à Montréal, au Canada, où Michael avait l'intention de s'installer le temps du tournage. Le chanteur devait bien sûr tenir le rôle d'Edgar Allan Poe et Pudney négociait également plusieurs apparitions de stars. Michael avait contacté Steven Spielberg qui lui avait suggéré plusieurs réalisateurs dont Tim Burton et il prenait des cours de théâtre auprès de son ami Marlon Brando.
En 2000, Michael décrit le script de ce projet renommé Poe 2000 comme "très effrayant" et Gary Pudney explique la même année que "Michael ne va pas ressembler exactement à Poe, mais vous ne serez pas en mesure de faire la différence au bout de dix minutes de film, ça va être absolument spectaculaire, il y aura des "goodies" horribles et cela se terminera avec tous les fantômes que Poe a évoqués et qui revenaient le hanter à la fin de sa vie" .(5)
Michaeil aurait écrit un titre avec Walter Afanasieff (avec qui il avait déjà travaillé sur son titre Fall Again), inspiré des poèmes de Poe, qu'il était censé intertpréter au cours du film.
Bien que prévu pour sortir en 2002, le film, comme d'autres avant lui, ne reste qu'à l'étape de projet et il ne verra jamais le jour.
- The Way of The Unicorn, The Endangered One
En 2001, Michael indique travailler sur un film d'animation d'un budget de 75 millions de dollars, The Way of The Unicorn, The Endangered One (La Voie de la licorne, la première menace). Il devait ainsi prêter sa voix à Sailor, un jeune orphelin qui, avec l'aide d'une riche célibataire et d'un groupe d'animaux en voie de disparition, tente de sauver la planète.
Michael Jackson devait produire le dessin animé pour Big International Group of Entertainment Inc (B.I.). qui était prévu pour sortir au printemps 2003. D'autres célébrités du cinéma devaient prêter également leur voix.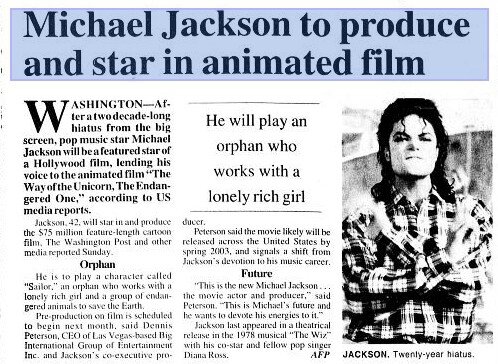 Philippine Daily Inquirer, 13 octobre 2001
Le script du film et les croquis du personnage à qui Michael devait prêter sa voix étaient prêts (on les retrouvera en vente sur ebay en 2006).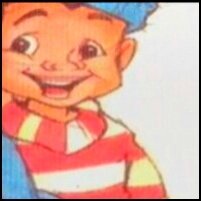 En septembre 2005, Dennis W. Peterson, le président de Sailor Productions Inc ( qui fait partie de B.I.) annonce que le film sortira dans le courant de l'année 2006 et que 50% des revenus iront aux victimes de l'ouragan Katrina. Il n'en sera finalement rien!
- Wolfed
En mai 2002, on apprend que, 30 ans après Thriller, Michael Jackson se glissera à nouveau dans la peau d'un loup-garou pour un film intitulé Wolfed, inspiré d'un roman peu connu d'Alexandre Dumas, de 1857, Le meneur de loup (The Wolfed-Leader) et produit par la nouvelle société de production de la star, Neverland Pictures. Ce projet, au budget de 30 millions de dollars, avait été présenté lors du Festival de Cannes dans le but d'attirer des partenaires financiers.
Michael devait interpréter le rôle de Thibault (le personnage créé par Alexandre Dumas), "un fils de cordonnier dans la France du 17e siècle. Battu à mort par un groupe de jeunes bourgeois, il fera un pacte avec le diable, matérialisé sous la forme d'un loup noir : ce dernier lui offrira le pouvoir de blesser ou tuer tous ceux qu'il souhaite. En échange, à chaque mauvaise action, le jeune homme se transforme un peu plus en loup". (6)
Si aucun réalisateur n'était mentionné, Rick Baker, qui avait maquillé Michael lors du tournage de Thriller en 1983, devait à nouveau être chargé de la transformation du King of Pop. Sammy Lee, Mark Damon, Lawrence Mortorff et Ron Moler devaient être les producteurs executifs.
En novembre 2002, dans une interview accordée au magazine Gold, Michael évoque le film en préparation: "Je n'ai pas encore lu le script de Wolfed, c'est l'un des films que nous allons faire et je suis très excité à cette idée. Je suis ravi de travailler avec Sammy Lee. Nous préparons de grands projets de films ensemble et je suis impatient".
Une fois encore, le film ne verra jamais le jour.
- They Cage Animals at Night
En juillet 2009, le producteur et réalisateur canadien Bryan Michael Stoller (qui avait realisé Miss Cast Away en 2004 où Michael fait quelques apparitions) déclare que le chanteur s'était associé avec lui dans une société de productions, Magic Shadows et, que trois mois avant sa disparition les deux hommes s'étaient rencontrés afin d'envisager une adaptation d'un des livres préférés de Michael, They Cage Animals at Night. Ce roman, publié en 1984, est basé sur les expériences réelles de son auteur, Jennings Michael Burch, qui a passé la plus grande partie de son enfance en foyers et familles d'accueil.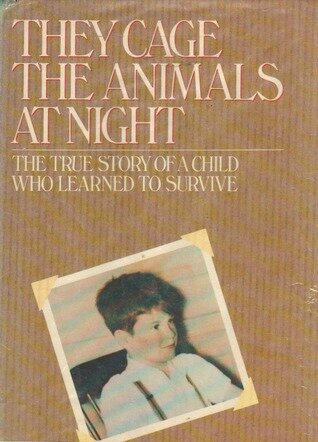 Dès 2002, Michael évoque ce livre à Stoller lors d'une visite du réalisateur à Neverland et lui demande s'il veut diriger et produire une version cinématographique: "Michael m'a souvent dit qu'il avait l'impression d'avoir grandi comme un orphelin, comme un enfant adoptif, parce qu'il n'était jamais chez lui", explique Stoller. "Pour lui, chaque hôtel était comme une famille d'accueil différente. Il disait qu'il se tenait assis à la fenêtre et regardait les enfants jouer à l'extérieur et pleurait parce qu'il ne pouvait pas faire comme eux." (7)
En 2003, Michael apprend que Jennings Michael Burch, âgé de 67 ans, souffre d'un cancer et risque de ne pas voir le projet de film aboutir. Stoller propose alors à Michael de le faire venir à Neverland pour l'interviewer. L'enregistrement était prévu pour paraître dans une émission de télévision speciale et un éventuel DVD. Stoller a dévoilé une partie de cette interview en 2009 et on peut y voir Michael posant des questions à Burch sur son enfance difficile et ce dernier lui montrant un chien en peluche, le confident qui l'accompagnait partout lorsqu'il était petit.
Michael ne souhaitait pas une grosse production. La compagnie de Mel Gibson, Icon Prods, était également partenaire de ce projet. Stoller avait écrit le scénario mais quelques mois plus tard, Michael se retrouve sous le coup d'accusations et Michael et Stoller perdent le contact durant le temps du procès. En 2005, Icon Prods, qui possède le scénario, laisse tomber le projet. Mais Michael reprend contact avec Stoller en 2007 et la rencontre entre les deux hommes en 2009 était destinée à refaire vivre ce projet: "Michael était prêt à investir huit millions de dollars et ne pas traiter avec des studios ou des producteurs. Il était determiné à devenir réalisateur, il était determiné à faire ce film". (7)
Ni Michael, ni Burch, qui décède en 2013, ne verront ce projet aboutir.
D'autres rumeurs, au fil des années, et surtout après la disparition de Michael, ont laissé entendre qu'il aurait aimé ou avait projeté de tourner certains films: il aurait ainsi été un temps considéré pour jouer le rôle de Jar Jar Binks dans Star Wars, La menace fantôme en 1999, aurait aimé produire et/ou jouer le rôle de Spiderman, selon Stan Lee et on sait désormais qu'il était intéressé par le rôle d'Edward dans le film Edward aux mains d'argent, sorti en 1990.
Le cinéma était devenu la grande ambition du King of Pop, il ne s'en était jamais caché mais il n'aura malheureusement jamais eu l'occasion d'avoir le rôle et le film de sa vie. Certainement un de ses grands regrets.

(1) Michael Jackson, Randy Taraborrelli/ (2) positivelymichael.com/ (3) Magazine Black & White N°2, mai 1992/ (4) The Maestro, Chris Cadman (5) 6monthsin2009.blogspot.fr /(6) allocine.fr/ (7) bryanmichaelstoller.com/ mjlegend.com/spiderwebart.com