"Suzee Ikeda, mon âme sœur, qui veillait à ce que je mette la bonne émotion dans chaque chanson, en restant près de moi constamment"(1). C'est ainsi que Michael Jackson décrit celle qui restera dans l'ombre de son travail chez Motown mais qui jouera un rôle essentiel dans certains évènements de sa carrière.
Suzanne Wendy Ikeda est une chanteuse et productrice américaine, née en 1947. Elle a été la première artiste solo Asio-Américaine de la Motown.
En 1971, elle sort sous le label Mowest, une filiale de Motown, une reprise de Zip-a-Dee Doo-Dah , la chanson extraite du film de Disney, La mélodie du Sud, que les Jackson 5 avaient reprise sur leur premier album Diana Ross Presents The Jackson 5 en 1969. Deux autres singles suivront, chez Mowest et chez Motown, en 1972 et 1973, mais la jeune femme ne rencontrera jamais réellement le succès. C'est plutôt dans la production et les liens qu'elle tisse avec les artistes de la maison de disque de Berry Gordy qu'elle s'épanouira. Dès octobre 1973, elle est créditée en tant que productrice d'albums pour Diana Ross (avec Marvin Gaye), The Temptations et The Commodores.
Elle devient la confidente de travail de Michael Jackson peu après son arrivée chez Motown et participe aux sessions de travail d'I'll Be There des Jackson 5. Elle se souvient de l'enregistrement de l'album Got To Be There en 1971, et indique que Michael avait "les oreilles plus rapides que n'importe qui. Personne ne lui a enseigné un tel niveau de créativité. Cela venait de lui, de son âme." (2)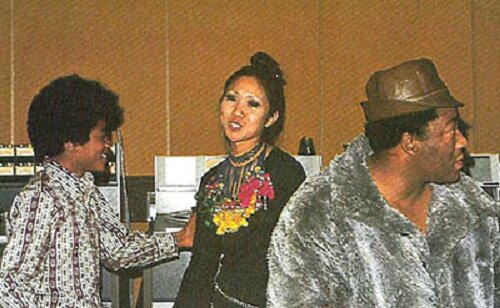 Michael, Suzee Ikeda et le producteur Hal davis en studio (photo: Weldon McDougal)
Suzee était là pour coacher Michael dans son travail, veiller au bon déroulement des sessions d'enregistrement en gérant les attitudes enfantines que Michael pouvait encore avoir, en tant que jeune adolescent. Elle le comprenait et savait le calmer.
C'est donc tout naturellement qu'on la retrouve dans certains évènements de la vie des Jackson 5 comme en septembre 1973 lors d'une fête dans la propriété de la famille Jackson, à Encino, avec le producteur Hal Davis.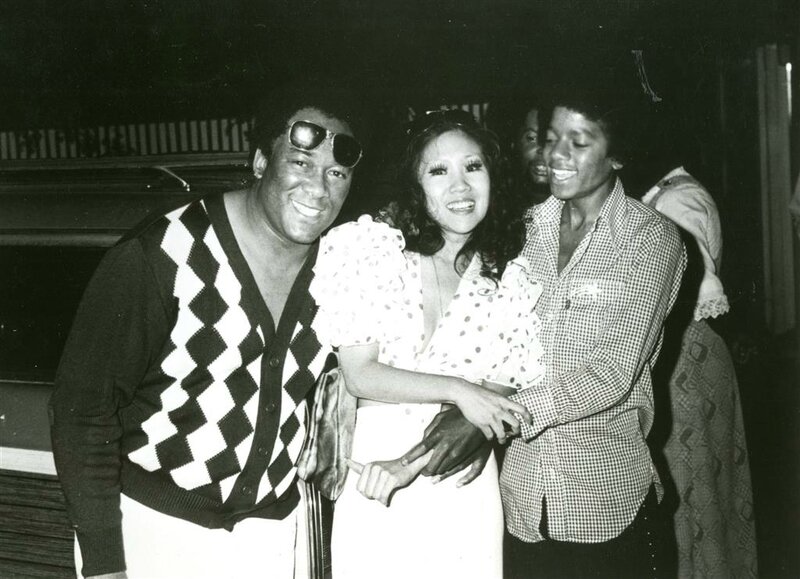 En 1981, elle est en studio auprès de Michael et de Lionel Richie lorsqu'ils participent à l'enregistrement du titre de Kenny Rogers, Goin' Back To Alabama.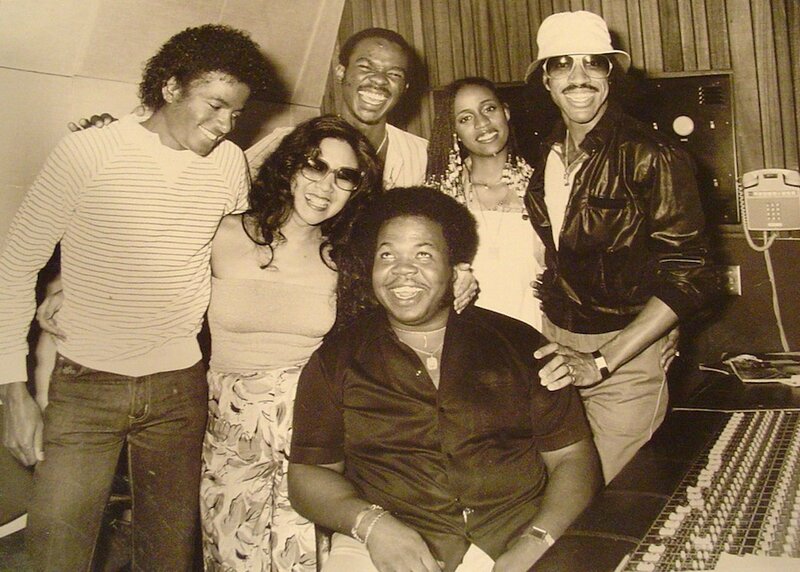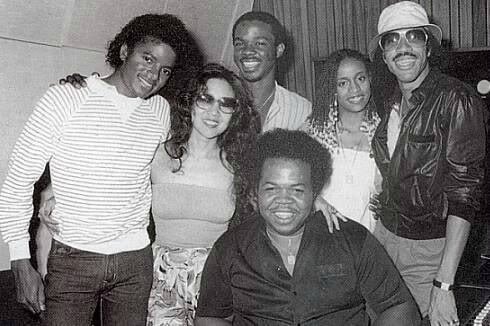 En 1983, pendant que Michael Jackson cartonne avec ce qui deviendra l'album le plus vendu de tous les temps, Suzee Ikeda devient un des grands noms de Super Three, une division de Motown, responsable notamment de la production de l'album de Rockwell, Somebody's Watching Me, en 1984, où Michael Jackson fait les chœurs sur le single du même nom. Elle aurait conseillé le chanteur pour sa prestation au cours du show Motown 25, le 25 mars 1983, et c'est avec elle, qu'il aurait décidé de chanter Billie Jean en playback ce soir là.
Suzee Ikeda a côtoyé le jeune Michael Jackson très tôt au cours de sa carrière. Elle restera une des personnes peu connues mais très influentes dans sa vie. C'est tout aussi discrètement qu'elle témoigne de son expérience auprès de la star dans les premières pages du livret inclus dans le coffret Hello World: The Motown Solo Collection, sorti fin juin 2009. Sans le savoir, car le coffret avait été annoncé à la mi-juin 2009, peu avant la disparition de Michael, Suzee rédige un texte qui sonne désormais comme un hommage vibrant à celui qui, auprès d'elle, a fait ses armes pour devenir le King of Pop.
"Michael Jackson pouvait vous faire oublier son très jeune âge. Sa façon d'appréhender les chansons, et les gens, a toujours été intuitive et étonnante. Il savait comment mettre en valeur les paroles d'une chanson, où ajouter des enchaînements mélodiques rapides, quand ralentir, comment terminer une phrase. Pendant les répétitions, j'ai été à ses côtés, je l'ai toujours encouragé et je lui rappelais ce qu'il devait travailler, mais on ne pouvait pas vraiment parler de répétitions. Il avait un don pour enregistrer instantanément ce qu'il entendait, plus rapidement que n'importe qui. Personne ne lui a enseigné cela. C'était un talent naturel chez lui, c'était inné, c'était son âme qui s'exprimait. Je le regardais d'un œil incrédule et je me disais : "Mais comment fait-il ça?"
Quand il n'était pas en train d'enregistrer une chanson, Michael observait ce qui se passait. Il voulait tout apprendre et tout savoir des différentes étapes de la création d'un disque en studio – pourquoi on faisait cela, pourquoi on choisissait ce disque plutôt qu'un autre, quel genre de micro on utilisait, etc. Il se rappelait parfaitement l'emplacement des faders sur la table de mixage, et si quelque chose était modifié, il demandait aussitôt pourquoi. Ses frères lui demandaient d'arrêter de poser toutes ces questions, mais ça ne m'a jamais ennuyée. On avait naturellement envie de satisfaire sa curiosité. On avait envie d'entendre toutes les choses exceptionnelles que ce gamin était capable de faire. Il était très engagé. Il était déterminé. Il était incroyablement doué.
J'ai toujours su que Michael Jackson deviendrait la plus grande star au monde." (3)
Sources : (1) Moonwalk, Michael Jackson/ (2) Michael Jackson: Rewind: The Life and Legacy of Pop Music's King, Daryl Easlea, Ndugu Chancler/ (3) Michael Jackson Hello World : The Motown Solo Collection (traduction MJFrance)/ MJ: The Genius of Michael Jackson, Steve Knopper