A quelques heures du passage à une nouvelle année, Onmjfootsteps souhaite déjà à tous ses lecteurs une très bonne année 2017. Qu'elle vous apporte le meilleur possible et qu'elle soit pour tous les fans de Michael Jackson un peu plus riche en actualités liées au Roi de la Pop.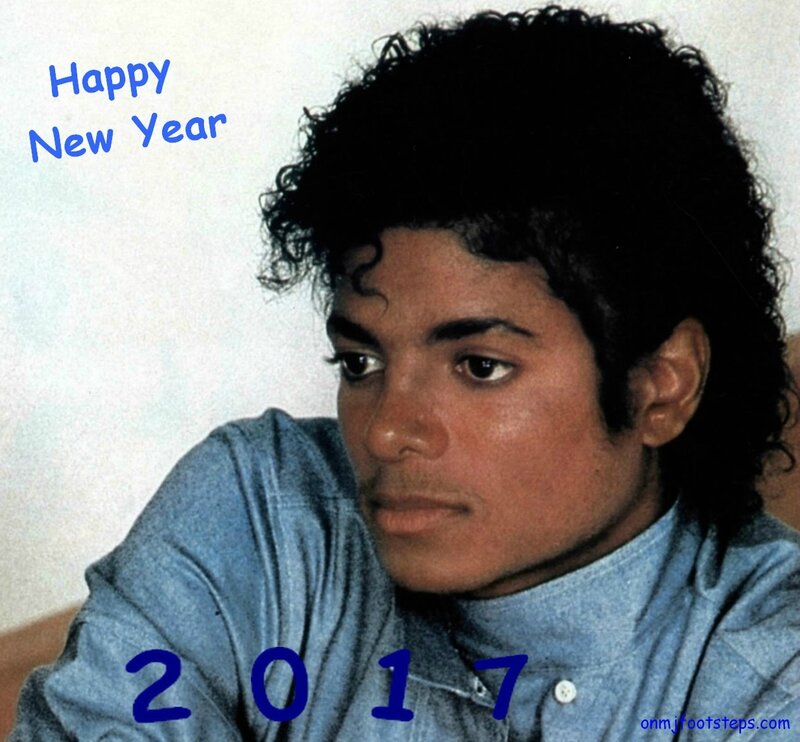 2016 nous aura apporté quelques grands évènements (Les séminaires de Brad Sundberg et de Bryan Loren, la fin du HIStory 20 French Tour, la diffusion du documentaire de Spike Lee, Michael Jackson's Journey From Motown To Off the Wall, à Paris et une rencontre inoubliable avec Vincent Paterson) réalisés par des fans toujours aussi passionnés (Invincible magazine et Music First). On espère que 2017 sera aussi riche de ce côté-là car l'essentiel est bien de faire perdurer l'inégalable héritage musical laissé par celui qui nous manque tant.
2016 aura vu aussi, malheureusement, la disparition de grands noms de la musique. David Bowie, Prince, George Michael, des artistes qui avaient tous côtoyé de près ou de loin l'univers de Michael et on ne peut s'empêcher de ressentir le vide musical qu'ils laissent.
La musique a subit de grosses pertes depuis la disparition de son King of Pop en 2009 mais les oeuvres que ces artistes nous ont lèguées nous rappellent à jamais qu'ils sont éternels.
Je vous donne rendez-vous en 2017 pour toujours plus de passion, de partages, de découvertes, peut être de rencontres et surtout
With L.O.V.E.
BONNE ANNEE - HAPPY NEW YEAR