Depuis le 21 septembre 2018, QUINCY est disponible sur Netflix. D'une durée de deux heures, le documentaire dédié au célèbre Quincy Jones, et réalisé par Alan Hicks et Rashida Jones, la fille de Q, retrace l'incroyable vie de cet artiste aux multiples facettes.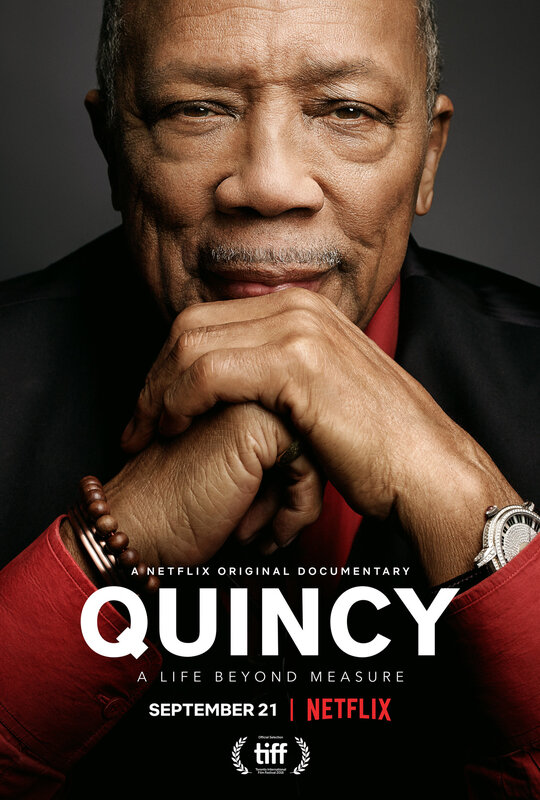 Né dans la pauvreté à Chicago en 1933, son avenir semble assez sombre, entre une mère malade mentalement et les gangsters qu'il côtoie au quotidien. Mais lorsque son père emménage à Seattle, il découvre un piano qui changera le cours de sa vie et le mènera vers la musique. Il débute comme trompettiste de jazz aux côtés de Lionel Hampton, fait la connaissance de Ray Charles avant de devenir arrangeur pour Dinah Washington, Sarah Vaughan ou Count Basie et de collaborer avec Dizzy Gillespie. Elève de Nadia Boulanger à Paris à la fin des années 50, il travaillera sur les albums de Frank Sinatra, Barbra Streisand ou encore Tony Bennett avant de devenir vice président du label Mercury, en 1964 puis de se lancer dans les musiques de film.
Le nom de Quincy Jones est souvent associé au jazz mais, en 1978, sa rencontre avec Michael Jackson sur le tournage de The Wiz va orienter sa carrière vers la production d'albums funk et pop. La collaboration entre les deux hommes sur Off The Wall (1979), Thriller (1982) et Bad (1987) va assoir, si besoin était, la réputation de Quincy et propulser son nom parmi les plus grands dans ce milieu.
Agé aujourd'hui de 85 ans, l'homme qui n'a jamais cessé de travailler, continue d'être sollicité régulièrement, pour le Festival de Montreux (Suisse) chaque année ou l'organisation de l'inauguration du Musée national de l'histoire et de la culture afro-américaine à Washington en 2016.
Le documentaire de Netflix revient donc sur l'impressionnante carrière de Quincy Jones. Entre allers- retours avec les évènements les plus marquants de sa longue vie, artistique ou familiale, et ses propositions actuelles, QUINCY dresse le portrait, à partir d'images d'archives et d'entretiens, d'un homme amoureux de son travail, amoureux de la vie (il a survécut à deux AVC, une dépression et un coma), d'un artiste activiste, plusieurs fois récompensé mais qui reconnait avoir trop souvent négligé sa famille.
Parmi ces plus de 60 ans de carrière, un partie est bien entendu consacrée à sa relation avec Michael Jackson, un segment de dix minutes environ, de leur rencontre sur The Wiz à leur succès mondial.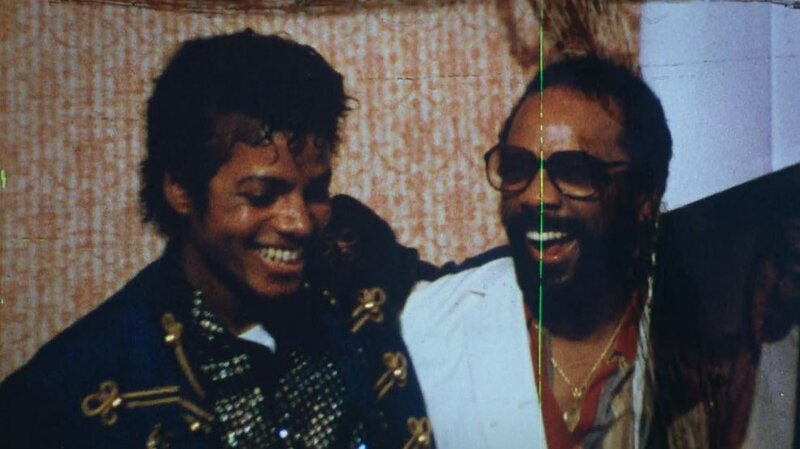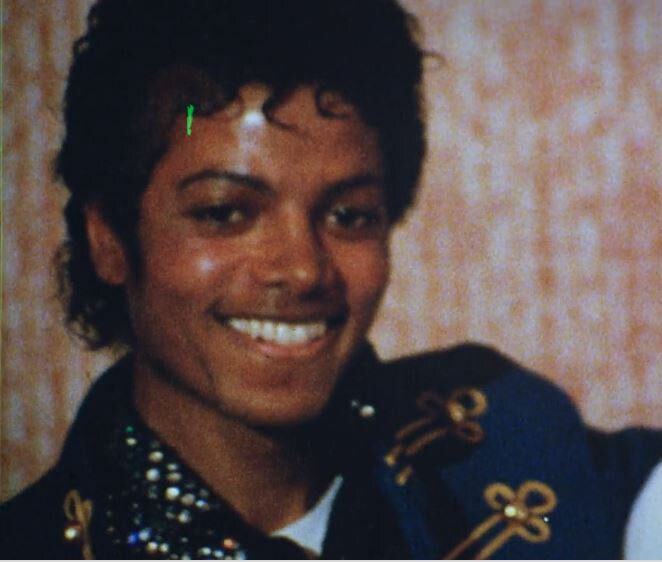 Loin des paroles trash lancées en début d'année 2018 à l'encontre de son jeune protégé, Quincy Jones parle de Michael Jackson comme un artiste discipliné ("Il arrivait à cinq heures du matin [sur le tournage de The Wiz] pour se faire maquiller pendant quatre heures. Il attendait, il connaissait les chansons de tout le monde, les paroles, les pas de danse, tout. Il a tout absorbé. J'ai vu à quel point il était mature"), mais également très timide ("Il était parfois timide, il s'asseyait et chantait derrière le canapé, dos à moi") et aussi rigoureux et perfectionniste que lui.
Certaines images, lorsque les deux hommes sont sur le tournage du short film Thriller, étaient déjà présentes dans le documentaire sur Quincy Jones de 1984, I Love Quincy.....
.. mais d'autres, où les deux hommes sont en studio lors de l'enregistrement de l'album Thriller, sont inédites.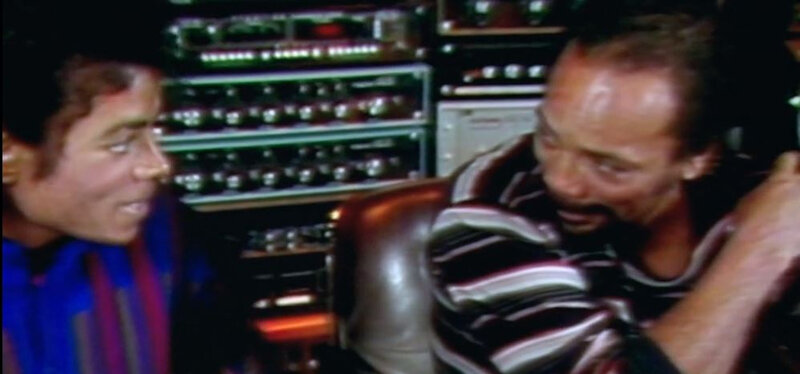 Qu'on aime ou qu'on n'aime pas Quincy Jones, on ne peut être qu'admiratif devant cet immense artiste qui a toujours su s'adapter aux différents mouvements musicaux, qui a travaillé avec les plus grands et dont le nom est signe de qualité.
Je vous recommande vivement ce magnifique documentaire qui vient compléter l'autobiographie de Quincy Jones, publiée en 2001, et intitulée également QUINCY.
Et pour en savoir un peu plus sur les documentaires qui sont déjà sortis sur Quincy Jones, Richard Lecocq vous dit tout dans la vidéo ci-dessous.