Eh bien voilà, c'est fait. Le blog a atteint, et même dépassé, la barre du million de visiteurs. Ce petit blog que j'ai lancé il y moins de sept ans, avec tâtonnement, est aujourd'hui devenu grand. Je n'en reviens pas !
S'il est surtout parti d'une envie de partager mes voyages #onmjfootsteps, je souhaitais aussi y intégrer du contenu que l'on ne trouvait pas sur d'autres sites français, avec cette volonté de balayer tous les aspects qui font que je suis (nous sommes) tombé(es) sous le charme de Michael Jackson. Car nous avons beau connaître le chanteur, qui a grandi sous le feu des projecteurs, il y a encore à apprendre de l'homme et du philanthrope et même de l'artiste d'une manière plus générale.
Vous allez me dire que le nombre de visiteurs ne reflète pas grand-chose dans le monde de la blogosphère. Les visiteurs vont et viennent au gré d'une recherche google sans toujours prendre le temps de lire, mais tout de même, j'ai envie de penser que certains ont eu envie de revenir. Preuve en est d'ailleurs le nombre d'articles visionnés (plus d'un million cinq cent mille) et les partages sur les réseaux sociaux.
Ces réseaux sociaux justement qui eux aussi prennent doucement leur essor. Difficile de faire sans aujourd'hui et le blog est présent sur trois d'entre eux : Facebook, Instagram et Twitter. (si ce n'est pas encore fait, pensez à vous abonner, les liens sont dans la colonne de gauche)
La page Facebook se dirige petit à petit vers les 10 000 abonnés et le compte Instagram, que j'ai créé plus récemment, commence à intéresser les fans instagrammeurs. J'avoue être moins active sur Twitter mais il y a toujours un lien vers les nouveaux articles.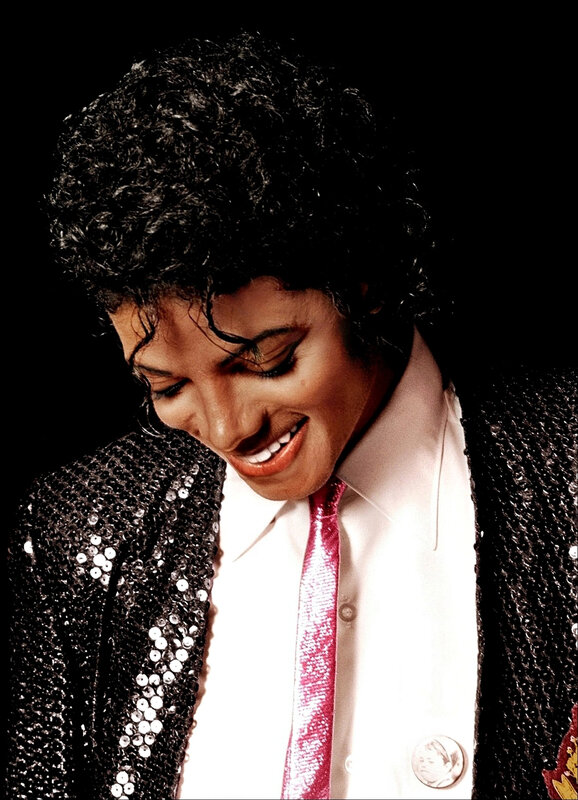 Alors je n'aurais qu'un mot à dire : MERCI
Merci de m'avoir accordée peu à peu votre confiance, merci d'être présent, merci pour les partages, merci pour le soutien, les encouragements et les retours, toujours très positifs, que je reçois, en commentaire ou en message privé. Merci à vous tous, fans et moins fans, qui venez régulièrement faire un tour par ici, francophones et non francophones - il y a énormément d'américains depuis un an – une moyenne de 1000 visiteurs par jour depuis quelques temps.
La passion et le plaisir qui m'animent lorsque je recherche de nouveaux articles, lorsque je traduis ceux qui existent déjà sur d'excellents sites, sont intacts depuis 2012 et j'espère pouvoir vous partager encore longtemps ces voyages #onmjfootsteps, ces anecdotes sur celui qui nous unis, et faire en sorte, à mon humble échelle, que l'on découvre réellement l'homme qu'il était.
The best is yet to come ………. Je l'espère en tout cas.
Rachel