Lundi 6 janvier 2020, à 22h30, sur la chaîne allemande SAT1, était diffusé le documentaire Michael Jackson - Auf der Suche nach der Wahrheit (Michael Jackson, à la recherche de la vérité).
Le teaser
D'une durée d'environ une heure trente, ce documentaire se présente comme un document d'enquête sur les accusations lancées dans Leaving Neverland. La question était donc de savoir si Michael Jackson était coupable de ce dont il était accusé.
J'ai regardé ce document en direct à la télévision lundi soir. J'avoue que je n'ai pas compris grand-chose puisqu'il est en allemand et que je n'ai pas une once de connaissance de la langue allemande.
Il n'est pourtant pas difficile de deviner qu'il était pour une grande partie en faveur de Michael Jackson.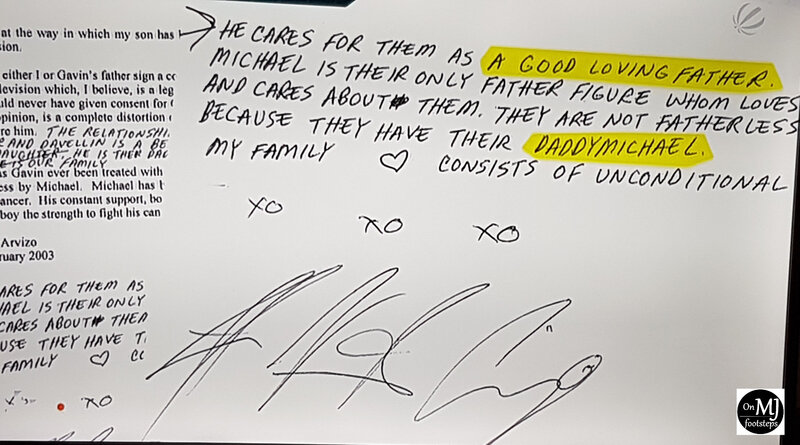 De part les guests d'abord, invités à témoigner de leur relation avec le chanteur : Taj et Brandi Jackson, les neveux de Michael, Tom Mesereau, le brillant avocat qui l'a défendu au cours du procès de 2005, Bill Whitfield, l'un des derniers gardes du corps de Michael (co-auteur du livre Remember The Time, Protecting Michael Jackson in His Final Days), Aphrodite Jones, journaliste américaine, qui a travers son livre Le Complot contre Michael Jackson, dénonce les enjeux du procès de 2005 et fait son mea culpa envers la star, et surtout la famille Schleiter, une famille allemande qui évoque pour la première fois publiquement, à la télévision, ses relations avec Michael Jackson. (En mars 2019, suite à la diffusion de Leaving Neverland, la famille Schleiter avait diffusé sur leur site un long message de soutien envers le chanteur, intitulé Enough is Enough , traduit par le site MJFrance).
Puis par les nombreux moments d'émotions, clairement ressentis, même quand on ne comprend rien à ce qui se dit.
La Toya Jackson, la soeur de Michael, et son ancien manager Dieter Wiesner ont aussi longuement témoigné. Difficile de savoir ce qu'ils ont dit, surtout quand on connait certaines de leurs déclarations, mais les fréquentes interventions de ce dernier semblaient bienveillantes.
Qui dit document d'enquête, dit également invités qui se positionnent contre le chanteur. Ron Zonen, le procureur dans le procès de 2005 est interviewé et semble être le seul à continuer de croire en la culpabilité du chanteur et aux faits évoqués dans le documentaire de Dan Reed, que l'on entend aussi quelques instants.
Si peu de faits nouveaux, en tout cas inconnus des fans, semblent avoir été apportés, c'est surtout l'intervention d'Anton, Franziska et leur père Wolfgang Schleiter, cette famille de Hanbourg qui a été proche du King of Pop qui est mise en avant.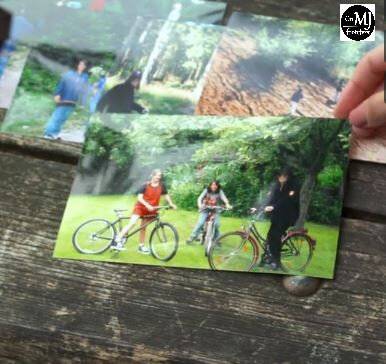 Photo souvenirs à l'appui, Anton et Franziska, qui ont connu Michael en 1995, lorsqu'il est venu en Allemagne pour l'émission Wetten Dass, évoquent l'amitié qui les liait au chanteur et critiquent les allégations lancées par Robson et Safechuck. Aujourd'hui trentenaires, c'est avec une émotion palpable qu'ils partagent leurs souvenirs et apportent leur soutien à celui qu'il considérait comme un membre de leur famille.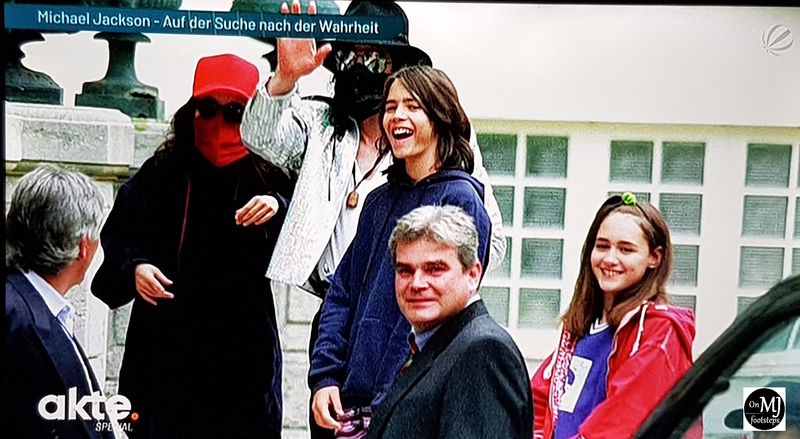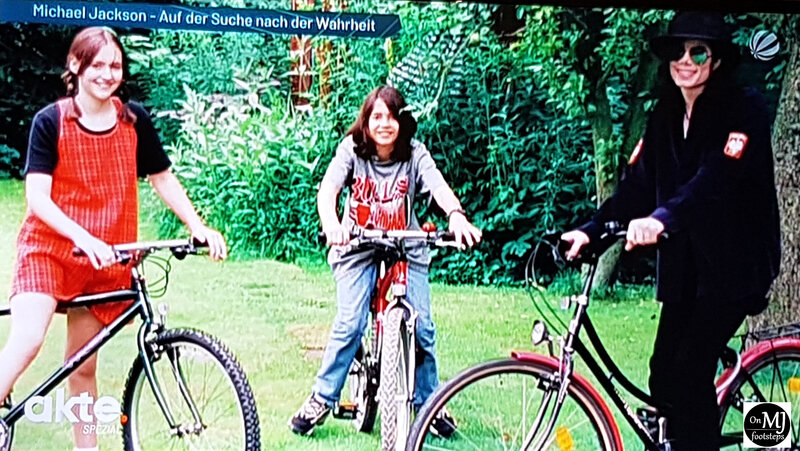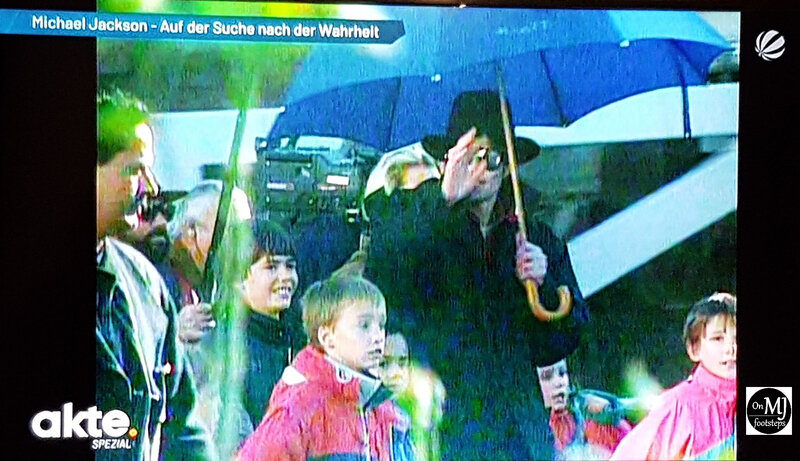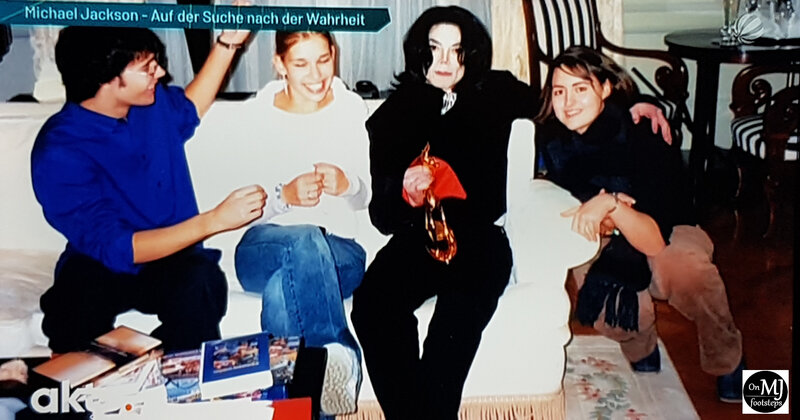 Le reportage montre également deux fans allemands sur les traces de leur idole à Los Angeles. Chantal Obrist et Matthias Frank se sont ainsi vus ouvrir les portes des célèbres Westlake studios – en présence de Brad Buxer et Michael Prince, du bureau de Tom Mesereau, de la maison de Taj Jackson qui a montré à l'écran des petits mots que Michael lui laissait.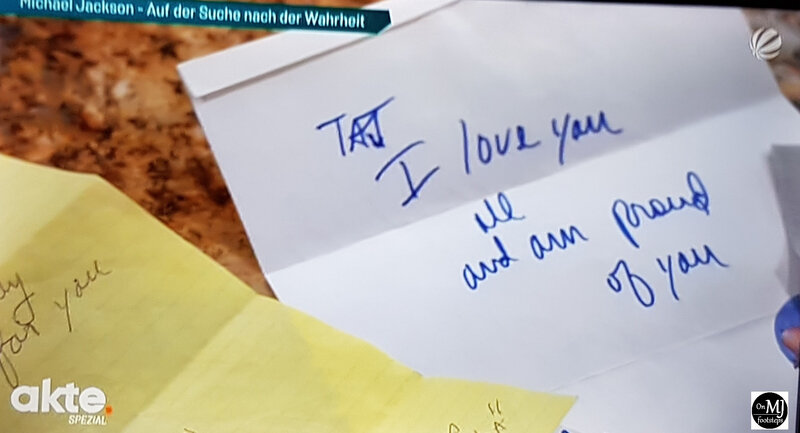 Ils ont également été filmés au cours des commémorations qui ont eu lieu en juin dernier à Forest Lawn ou encore devant le portail de Neverland.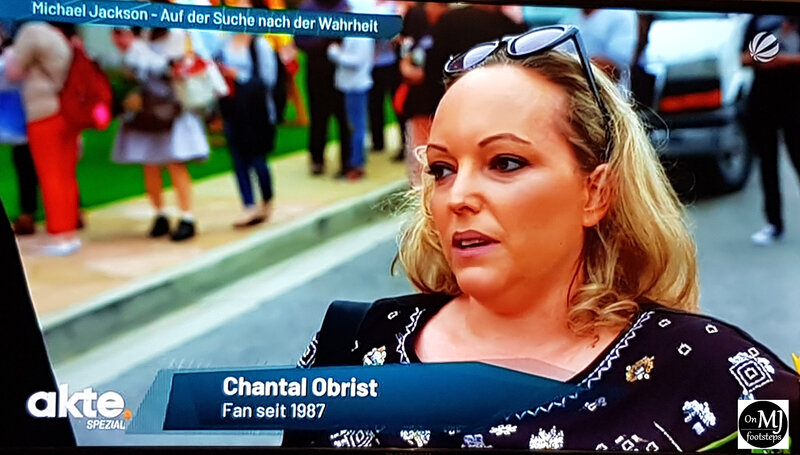 Ces deux fans ont, semble-t-il, activement participé à la production du documentaire de manière à ce que celui-ci ne tombe pas dans la catégorie reportage trash. De l'avis des fans allemands, le documentaire est très positif. Les interventions d'Aphodite Jones et Tom Mesereau ont été très appréciées et les incohérences de Leaving Neverland (notamment celle de la gare de Neverland) ont été mises en avant.
La chaîne Sat 1 a indiqué qu'elle avait atteint 8,3 % des parts de marché avec la diffusion du reportage.
Une diffusion hors Allemagne est apparemment en discussion. Le documentaire est également prévu pour être traduit et mis en ligne sur Youtube. On déplorera cependant que le streaming ait disparu de la chaîne SAT1 dès le lendemain, pour une question de droits. Dan Reed serait-il intervenu pour interdire l'utilisation des extraits de Leaving Neverland qui apparaissent dans le reportage ?
NB: toutes les photos sont des captures d'écran du reportage que j'ai prises en direct, sur ma télévision, le soir de la diffusion. J'y ai apposé le logo du site car elles ont été partagées sur facebook et d'autres réseaux sociaux sans crédit, comme souvent :( Il va de soi, cependant, que ces photos ne m'appartiennent pas.